Every great sandwich starts with great bread. When making a Cubano sandwich, only Cuban Medianoche Bread will do. Medianoche Bread is a sweet, eggy bread that's the perfect complement to the Cubano sandwich.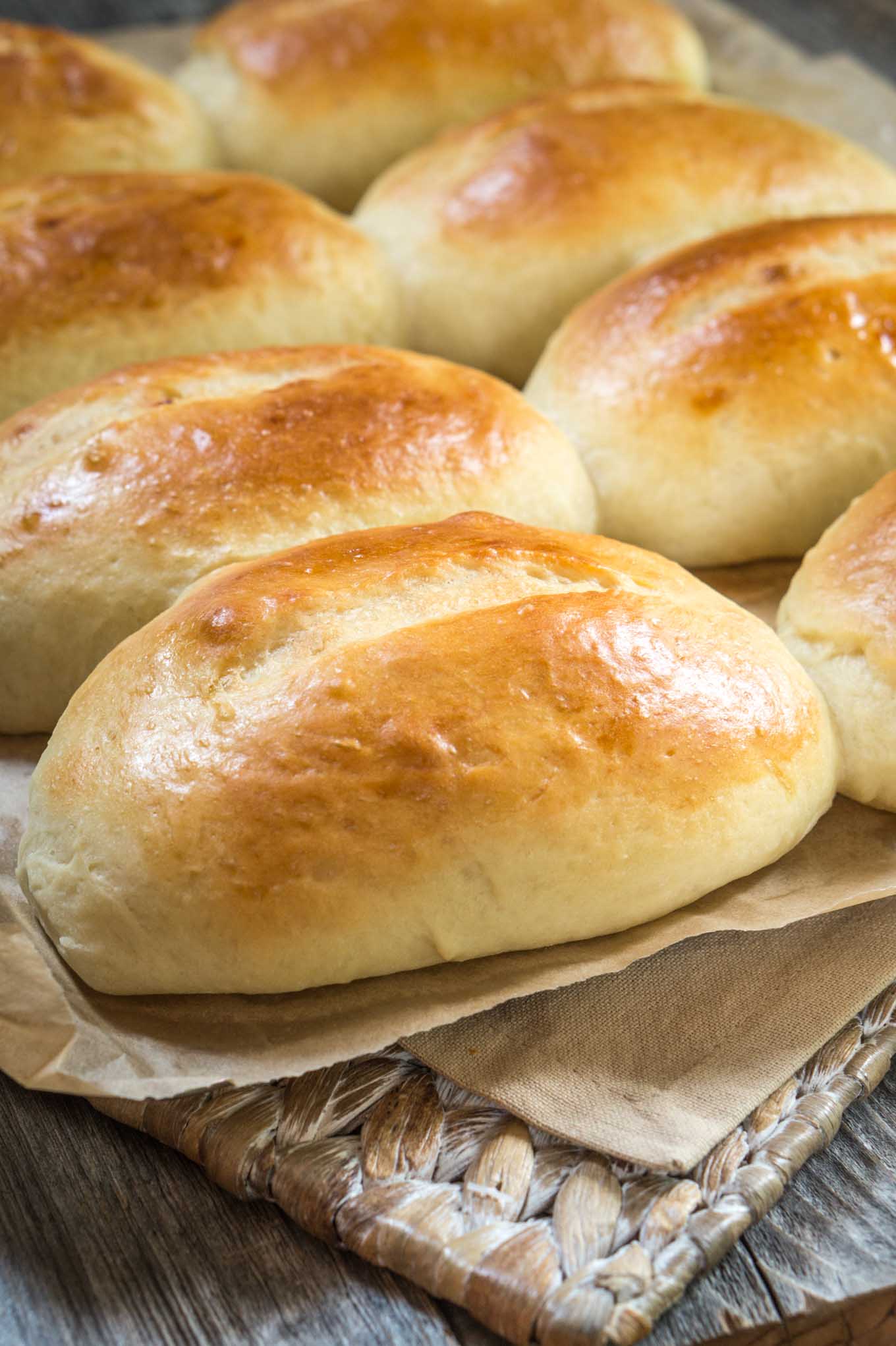 If you follow me on Facebook…o.k. if you aren't, why not? (Shameless plug) If you follow me on Facebook then you know John and I do a lot of bike riding. It's great spending time together doing something we enjoy. Sometimes, there is another motivation. One of the trails we ride ends close to a restaurant that we like to stop at for one of the best Cubano sandwiches we've ever eaten. If only they were served on this Cuban Medianoche Bread!
Since we enjoy this sandwich so much, I decided I was going to try and make it myself. The restaurant told me where they get their bread, but since I just love baking bread, I decided to find a recipe and bake it myself.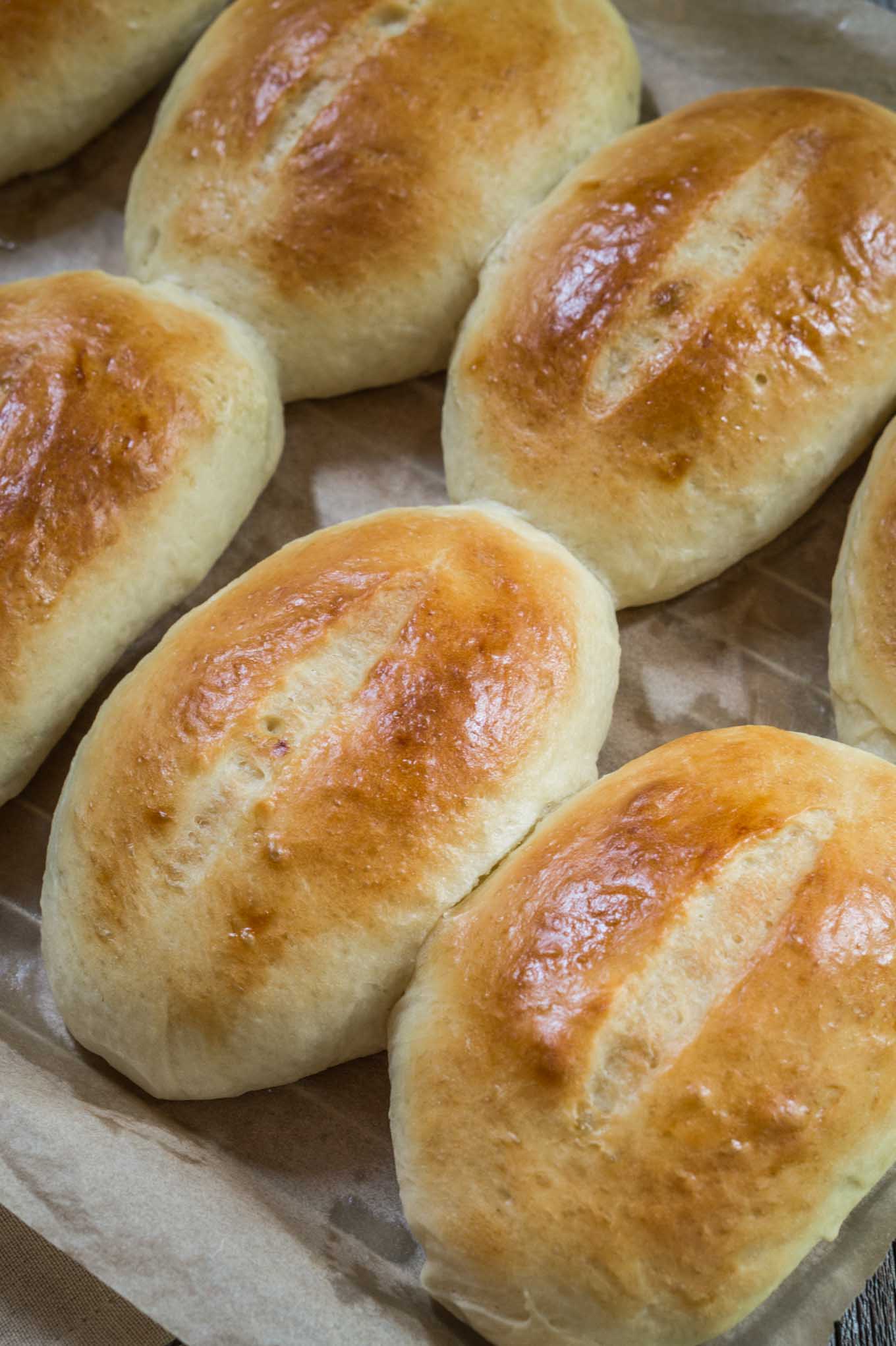 I said that restaurant had one of the best. The very best Cubano sandwich that I've had was in Miami. When I was searching for a Medianoche Bread recipe I landed on a site by "Three Guys From Miami". It's very evident that they are passionate about their recipes and I learned a lot about the sandwich itself.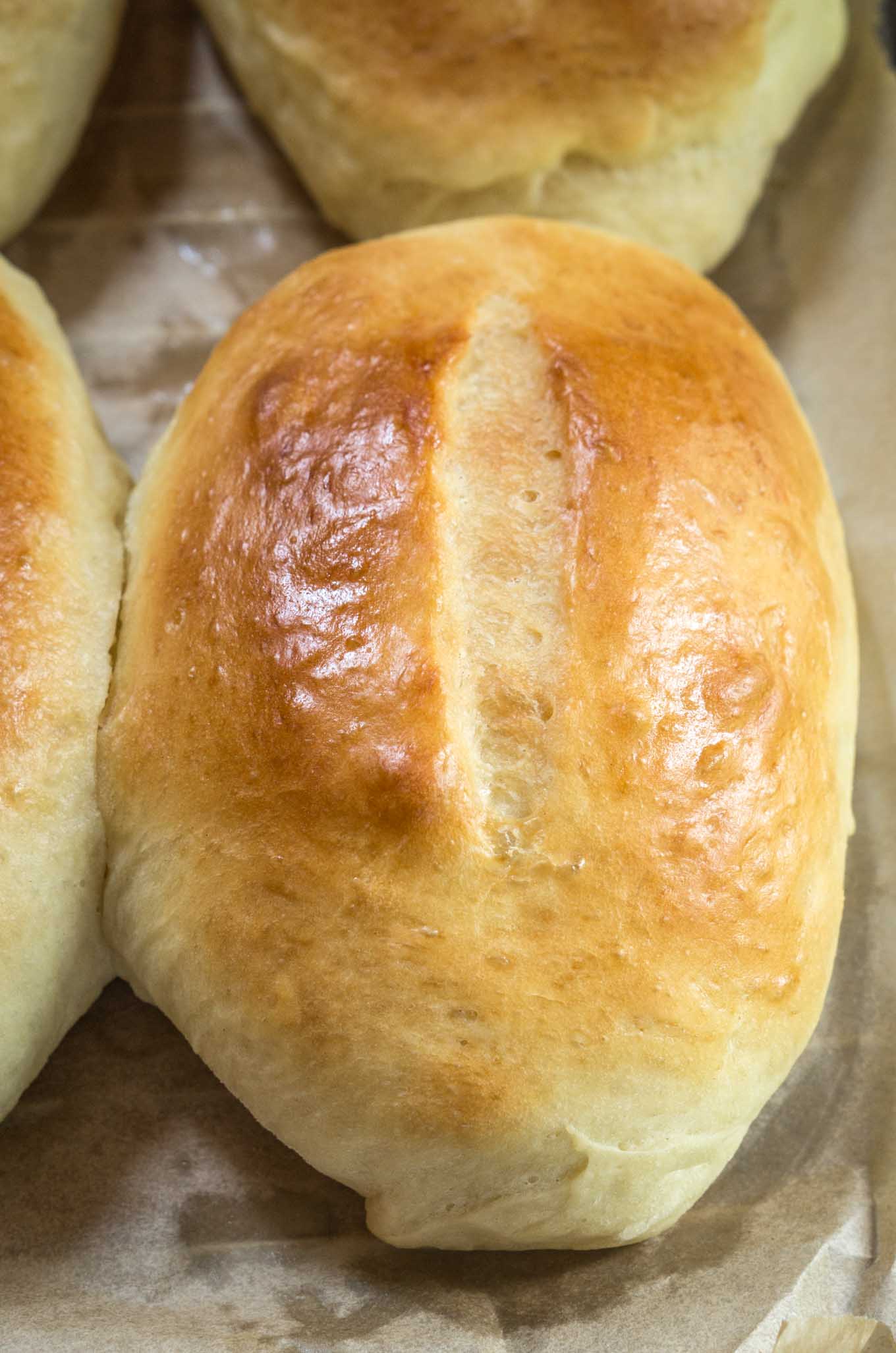 They stated that the only way to eat a Cubano is to stay with the classic and to build it correctly. That's what I wanted, and this bread turned out just as they described. "It's a sweet eggy roll that is the perfect compliment to the salty tang of the ham and cheese."


Don't have time to make it now?

Pin it

for later!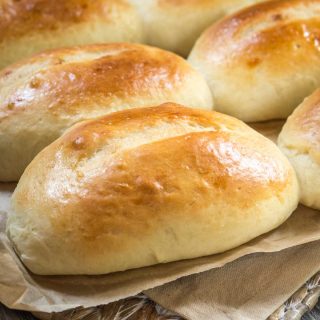 Cuban Medianoche Bread Recipe
Every great sandwich starts with great bread. When making a Cubano sandwich, only Cuban Medianoche Bread will do. Medianoche Bread is a sweet, eggy bread that's the perfect compliment to the Cubano sandwich.
Ingredients
2

packages of dry active yeast

3/4

cup

white sugar

divided

1

cup

warm water

warm to touch but not hot

1/2

cup

lard

melted (Crisco shortening can also be used)

3

eggs

room temperature

2

tsp

kosher salt

6

cups

bread flour

more or less
Egg wash
1

egg with 2 tablespoons water whisked together until foamy
Instructions
In a medium sized bowl combine the yeast, warm water, and three tablespoons of sugar. Set aside until the yeast begins to bubble. If it doesn't bubble, the yeast isn't good and you need to start over.

In a separate bowl, beat the eggs until foamy. Add the eggs, remaining sugar, and salt to the yeast/water mixture. Slowly pour in the melted lard whisking continuously to the yeast/water mixture.

In the bowl of an electric stand mixture, fitted with the dough hook attachment, pour in yeast/water mixture. Gradually add flour one cup at a time until dough pulls away from the sides of the bowl. My recipe only took 5 cups of flour. It will depend on your air temperature and humidity on how many it takes for you.

Knead the mixture for an additional 5 minutes on a medium speed. The dough will be soft and pliable but not overly stiff or sticky.

Grease a large bowl with nonstick cooking spray. Add the dough turning once so both sides are greased. Cover and let rise in a warm place for 60 to 90 minutes, or until doubled.

Punch the dough down on a work surface. Divide the dough into 8 to 10 rolls. I actually weighed mine out so they were similar in size (approximately 5.7 oz each).

Roll to make cylinders about 5 inches long and 2-1/4 inches wide. Place on a greased or parchment paper lined baking sheet.

Cover with a clean damp towel. Let rise in a warm place for 60 minutes.

Preheat the oven to 350°F.

Using a sharp knife or a lame, cut a shallow seam down the middle of the top of the bread, leaving an inch or two uncut on each end of the roll. Brush the tops of the rolls liberally with the egg wash.

Bake until golden brown, about 20 to 35 minutes. Remove the rolls from the oven and take them off of the baking sheet immediately. Cool on a wire rack. While still warm, brush the tops with melted butter.

Store at room temperature in a covered container.
Notes
Recipes courtesy of the Three Guys From Miami from their book: "Three Guys From Miami Cook Cuban." Copyright ©2004 All Rights Reserved. Check out their website at: https://icuban.com/food https://icuban.com/food
Nutrition
Calories:
443
kcal
Carbohydrates:
87
g
Protein:
14
g
Fat:
3
g
Cholesterol:
81
mg
Sodium:
616
mg
Potassium:
128
mg
Fiber:
2
g
Sugar:
19
g
Vitamin A:
230
IU
Vitamin C:
0.8
mg
Calcium:
32
mg
Iron:
1.2
mg
Nutritional Disclaimer
This recipe was calculated using the exact brands and measurements I used to make this recipe. If you are following a strict diet please note changing anything will cause the nutritional info to change. My calculations are intended as a guide only.
Cuban Medianoche Bread is similar to the Hawaiian rolls in flavor and texture. They could have been made smaller, but John thought they were just the right size. Especially when he got half of mine! The Best Cuban Sandwich is amazing so get your baking stuff together!
If you love homemade rolls as much as we do, here are a couple more of our favorites!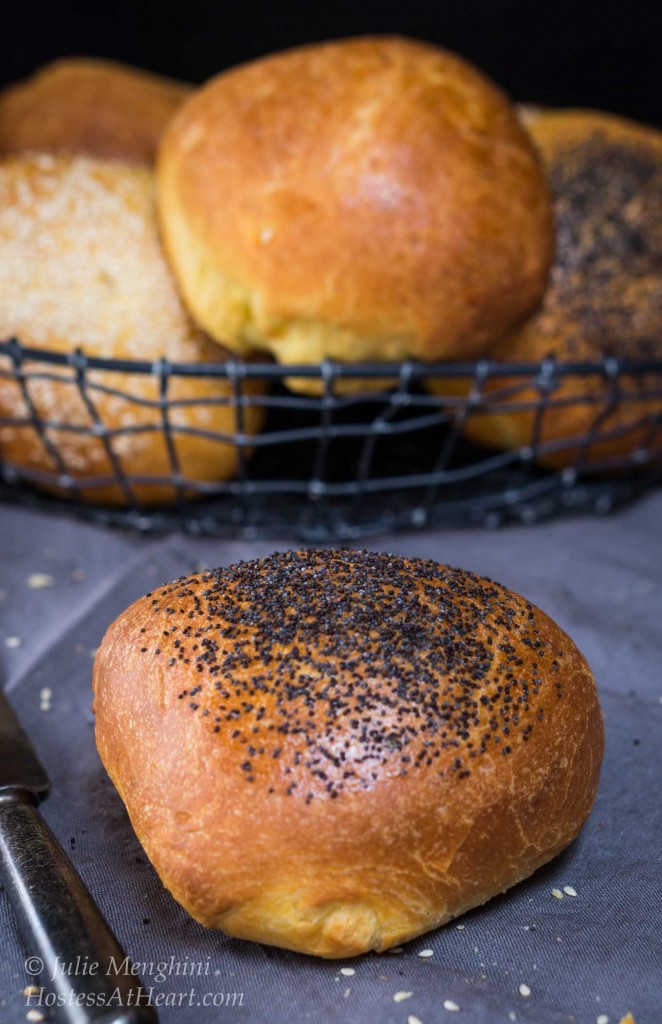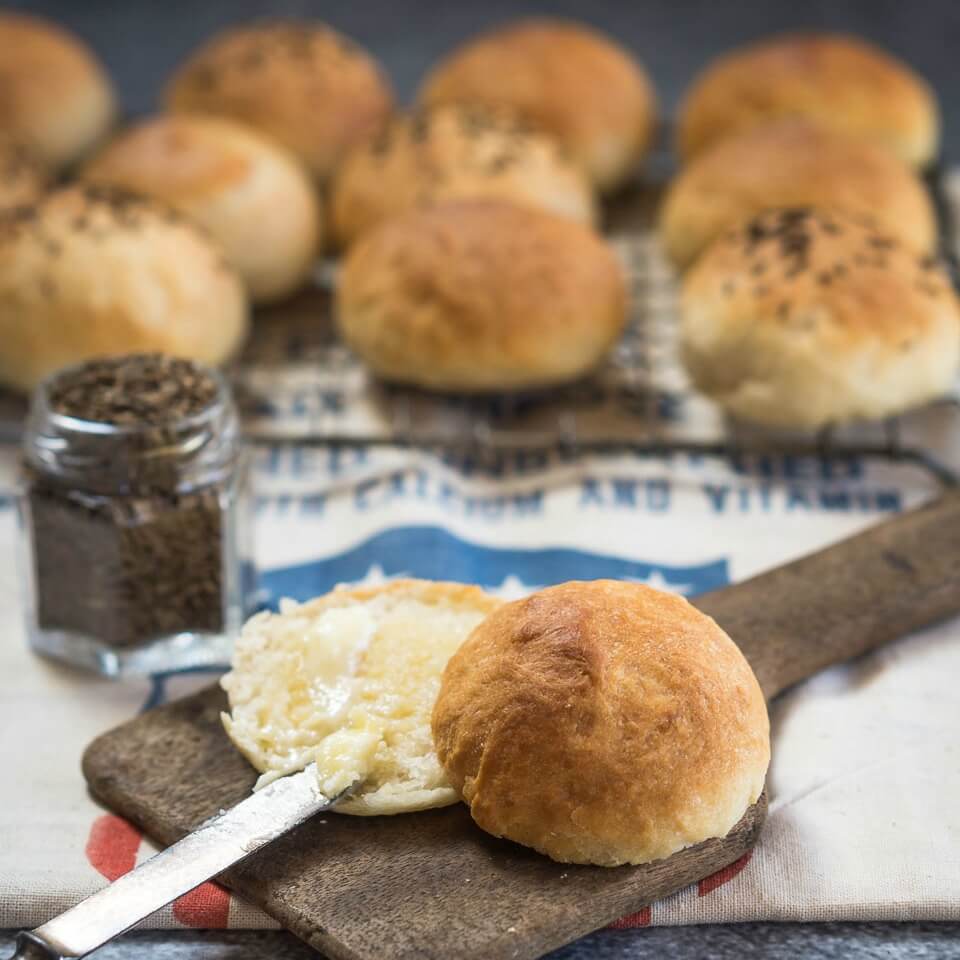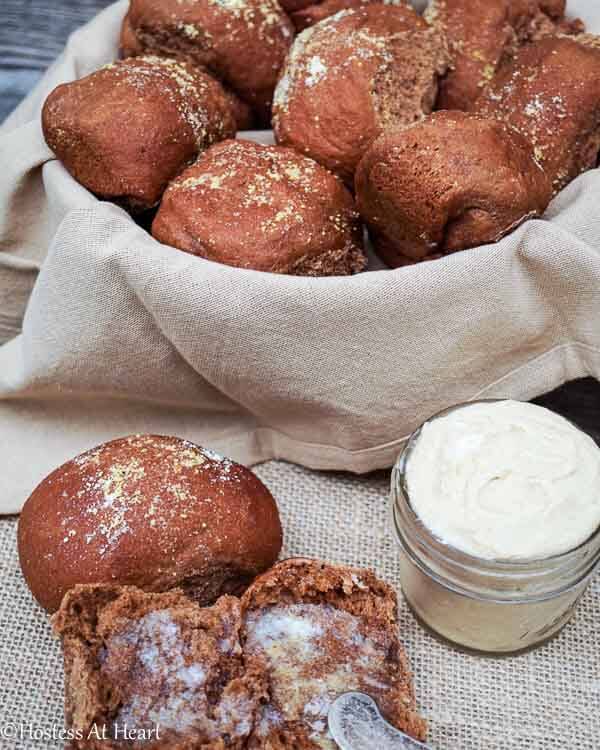 Let's keep in touch! You can find me on Pinterest, Instagram, Facebook, Twitter, and The Mix! Better yet, enter your email address in the box below and never miss a recipe!