These delicious boozy drinks and boozy desserts are guaranteed to get the party started and to keep the conversations flowing.
John and I are picky when it comes to what we eat. It doesn't have to be fancy but it has to be delicious. We feel the same way about our cocktails. We know how we want our favorite cocktails to taste so when we order one and it's not very good, it's so disappointing. When we have a party or entertain, we want our guests to know that we appreciate that they took the time to join us. Serving them the best drinks is a must and alcohol-inspired desserts will do that! If you want to throw in a few appetizers, here are some of the BEST Easy and Delicious Appetizers.
Decadent alcoholic cocktails and sweets are the same things in some cases. Planning a party or entertaining can be hard enough. Putting together your drinks and desserts don't have to be difficult and I wanted to guarantee that I could find all of the recipes that I love in one place so-called upon some of the best most talented foodies that I know. Here is a compilation of the best Party-Approved Boozy Drink and Dessert Recipes that you'll find.
Boozy Drinks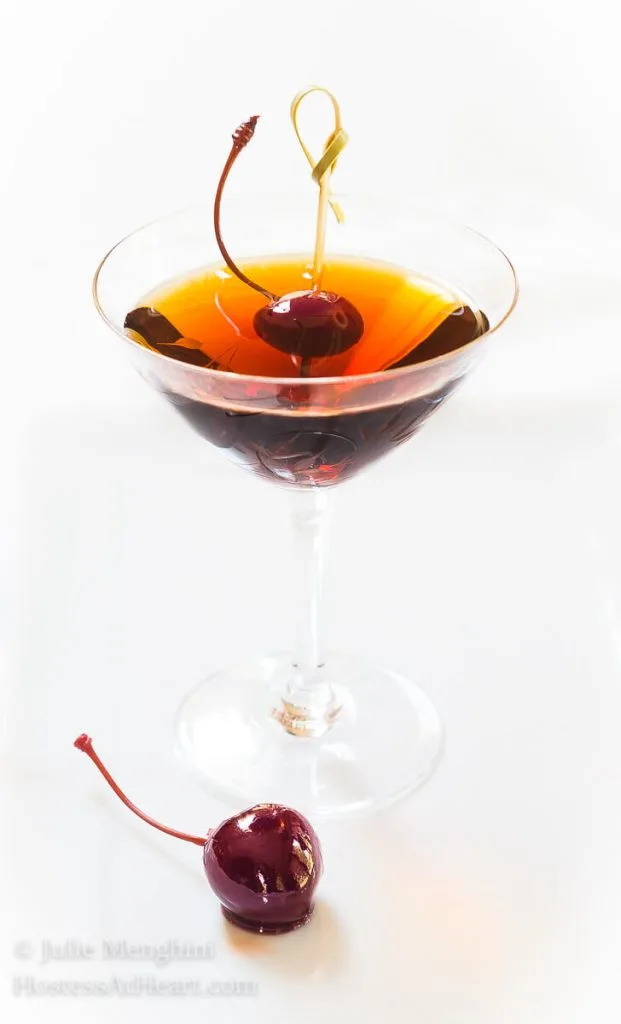 These cocktails are perfect for the Holidays, your next party or just sipping on the front porch swing.
Smooth and Sexy Cuban Manhattan Cocktail – Hostess At Heart
Cranberry Christmas Mule – Lisa's Dinnertime Dish
Cranapple Fizz Cocktail – An Affair From The Heart
Cherry Scotch Sipper – Life Currents
Cherry Manhattan Punch Large Batch – Take Two Tapas
Paloma Cocktail Recipes with Blood Oranges – Bowl Me Over
Caramelized White Chocolate Liqueur – Little Sugar Snaps
Salted Caramel Bourbon Cocktail – Hostess At Heart
Cranberry Champagne Cocktail – Lisa's Dinnertime Dish
Pink Squirrel Cocktail – An Affair From The Heart
GLÖGG – Swedish Mulled Wine – A Kitchen Hoor's Adventures
Slow Cooker Sangria – The Foodie Affair
Boozy Desserts
These boozy desserts are perfect for any time of year and are special enough for a party or with Sunday dinner!
Decadent Chocolate Caramel Bailey's Mini Cheesecakes – Hostess At Heart
Kahlua (Mini) Cheesecakes – Kylee Cooks
Sauvignon Blanc Sorbet – Life Currents
Pecan Rum Balls – Take Two Tapas
RumChata Cupcakes – Platter Talk
Italian Ricotta Cheesecake with Rum Soaked Raisins – Little Sugar Snaps
Bailey's Chocolate Mousse – Kylee Cooks
Upside-Down Peach Cake with Hot Rum Sauce – Hostess At Heart
Bourbon Buckeyes With A Suprise Inside – Take Two Tapas
I hope you've found a few recipes that you want to try. Just looking at this list makes me want to gather my friends and get the party started!
Let's keep in touch! You can find me on Pinterest, Instagram, Facebook, Twitter, and The Mix! Better yet, enter your email address in the box below and never miss a recipe!