The Most Amazing Shrimp BLT Sandwich is the very best sandwich that we have ever had. It is an explosion of flavors, textures, and deliciousness!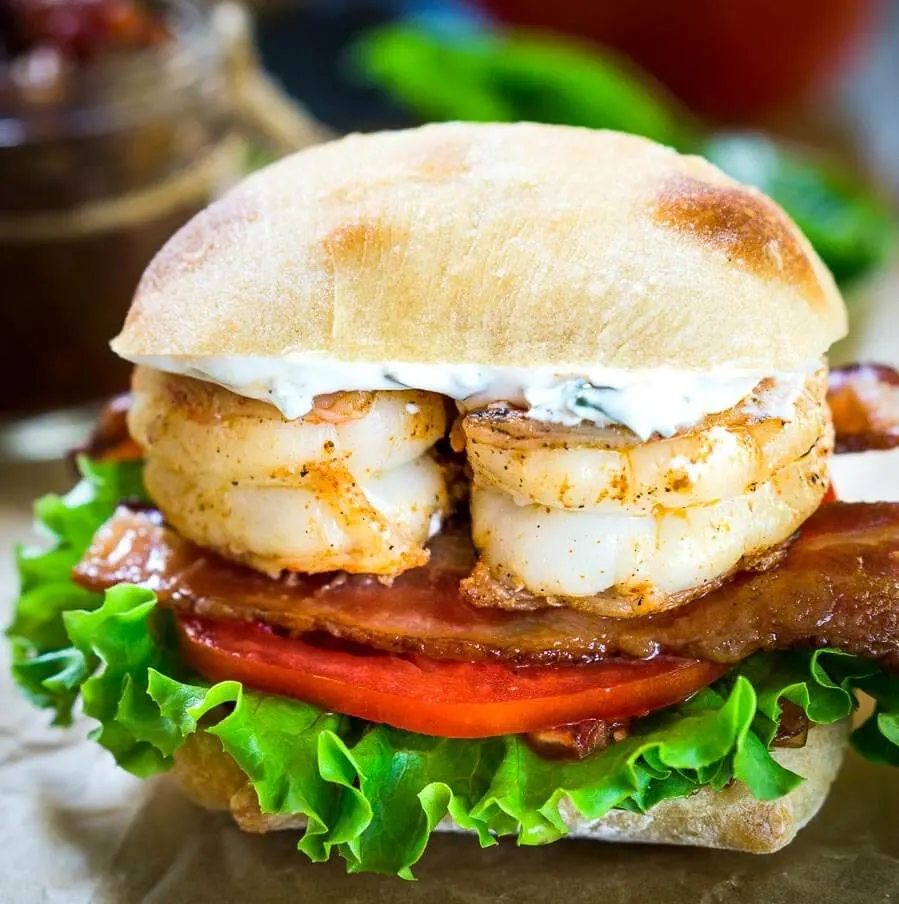 We don't throw around the words "The Best" very lightly. When we say that this is the Most Amazing Shrimp BLT Sandwich recipe, we seriously mean it!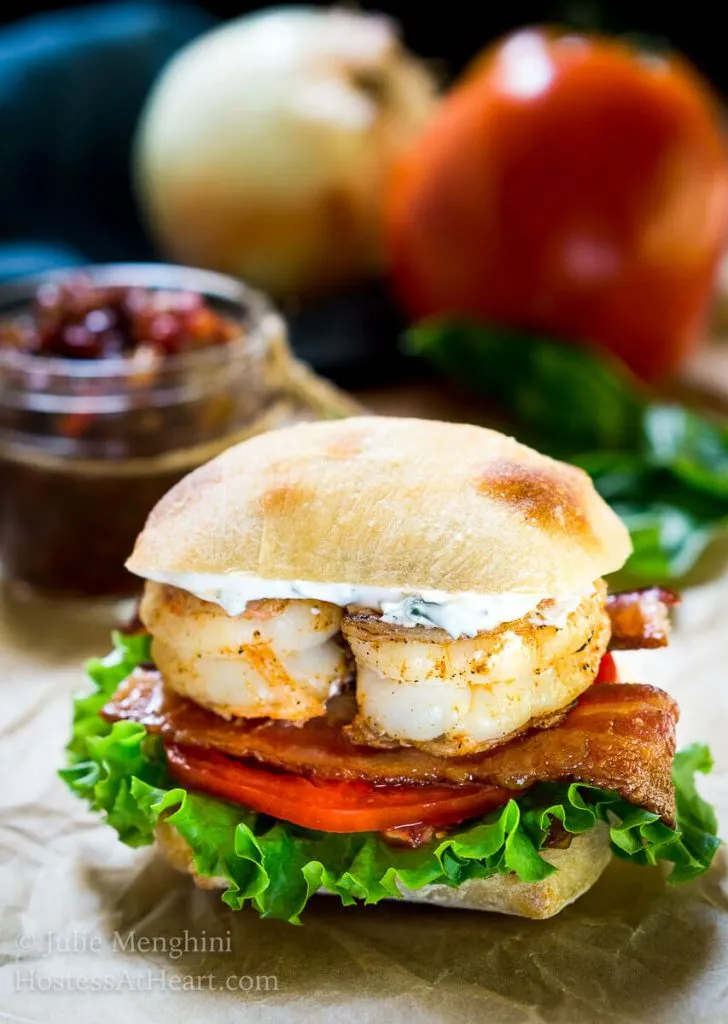 Not too long ago, I told you about a trip that John and I took to the Pacific Grove California area. Actually, I didn't tell about it I whined about it. In order to get to this highly recommended restaurant called Nepenthe, we had to scale a mountain (hike a trail) because a landslide had taken out a couple bridges.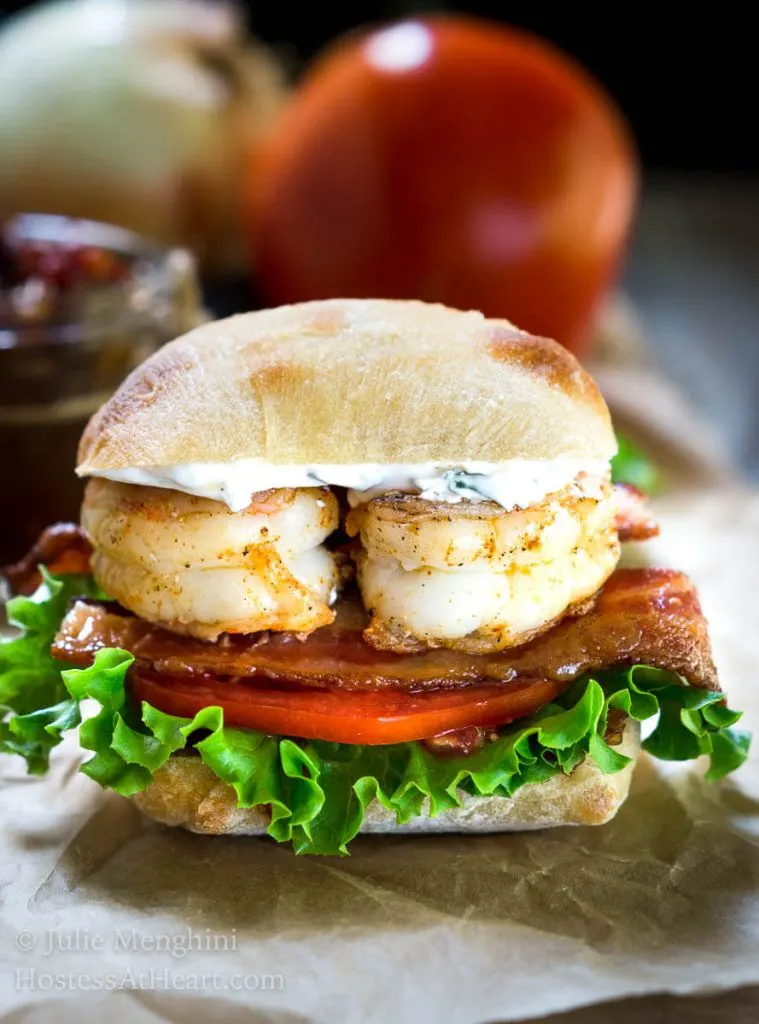 Once I had recovered with the help of an amazing margarita, our waiter told us about the specials which included the best sandwich he'd ever had, Shrimp BLT Sandwich with Balsamic Tomato Chutney and Basil Aoili. We had to order it even though we didn't take our waiters' opinion too seriously. My own mother is also saying something is the best ever. My sister's and I get amused by that.
Boys and girls, it was the best sandwich we have ever eaten. I immediately took notes of the flavors and textures that we experienced because I knew we would have to recreate it. Doesn't everyone do that? I thought it would be difficult to even come close.
Don't have time to make it now?

Pin it

for later!
I had a great start with the Balsamic Tomato Chutney recipe. It turned out even better than what I remembered, and it was such a great condiment, we were putting it on everything. Aoili is usually made from mayonnaise. John doesn't really care for mayo so I used lite sour cream. I heavily infused it with sweet basil, and I don't think this sandwich suffered by the switch. Lastly, I got the best tiger prawns that I could find in land-locked Nebraska and dusted them with my Homemade Blackened Seasoning Blend.
The result is truly the best sandwich that we've ever had. I know it looks like a lot of steps for a simple sandwich, but it is so worth it. I couldn't wait to share this sandwich with you and will definitely be making it to share at our next get-together!
Here are a couple other sammies I think you'll love!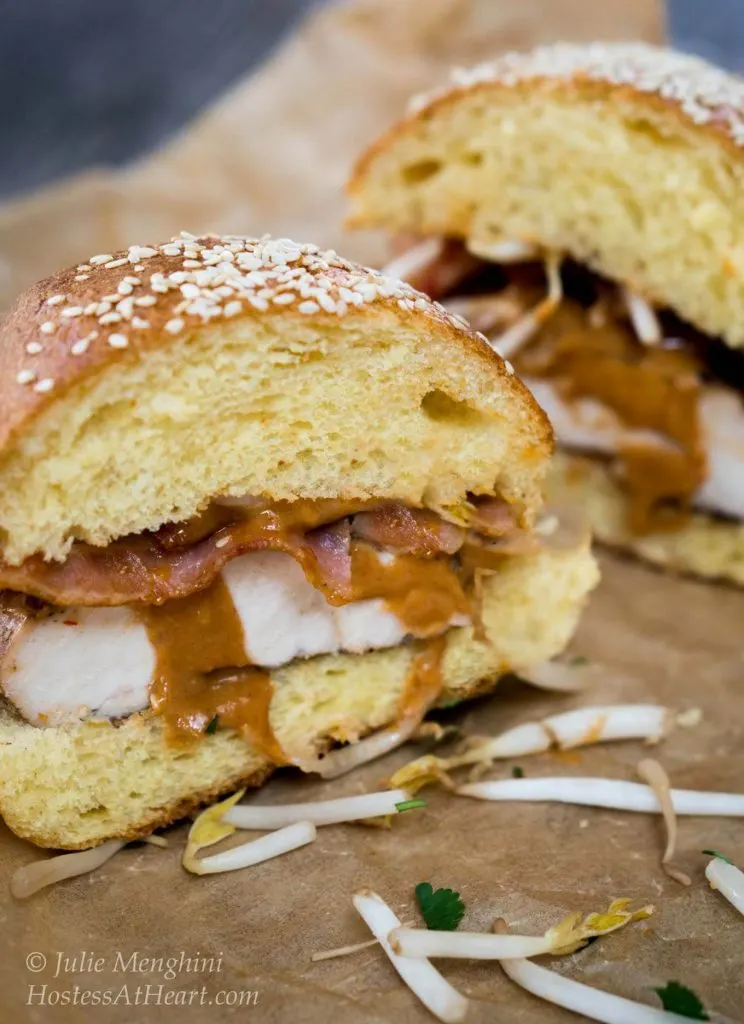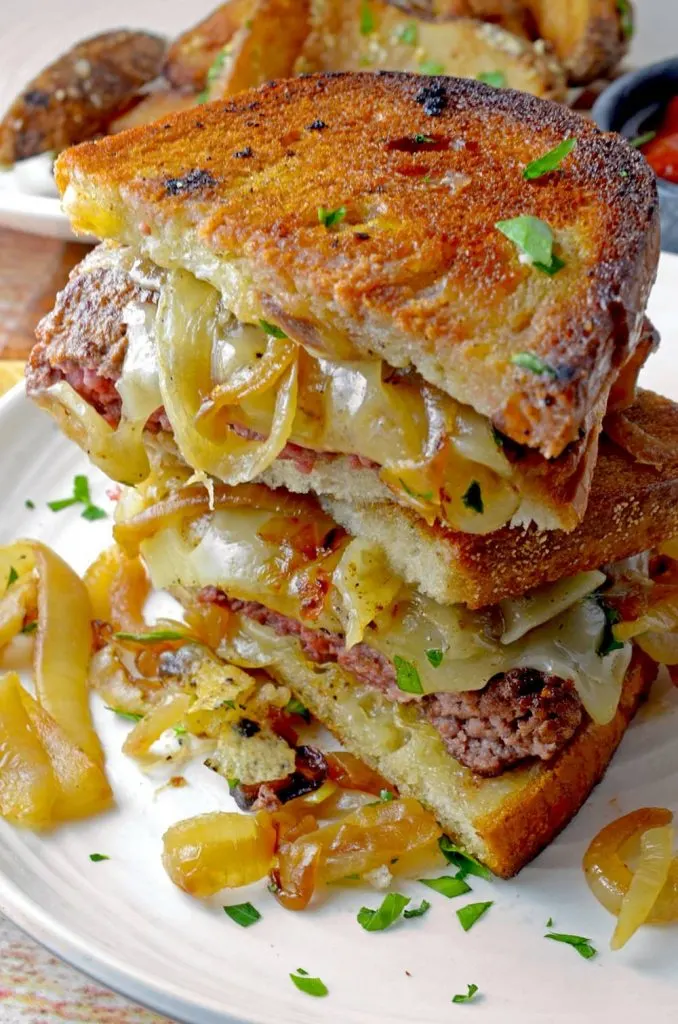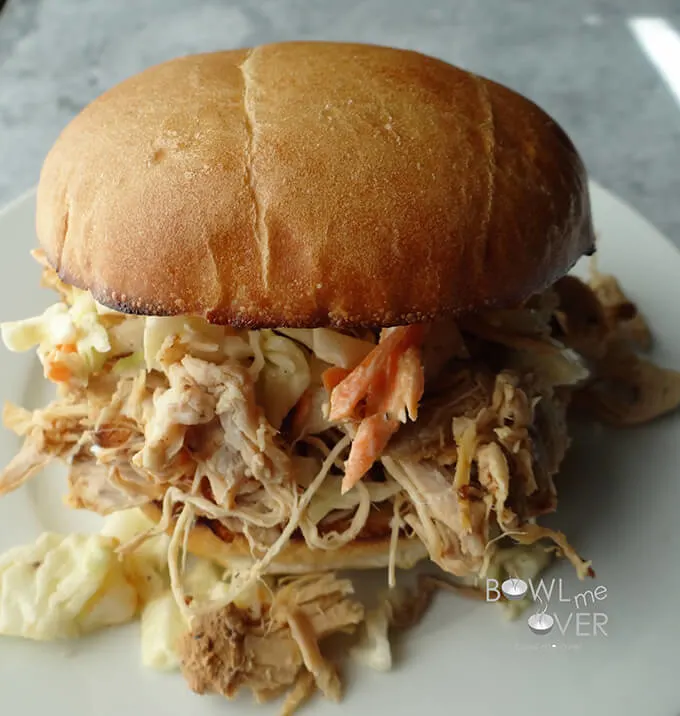 BLFGT Sandwich by A Kitchen Hoor's Adventures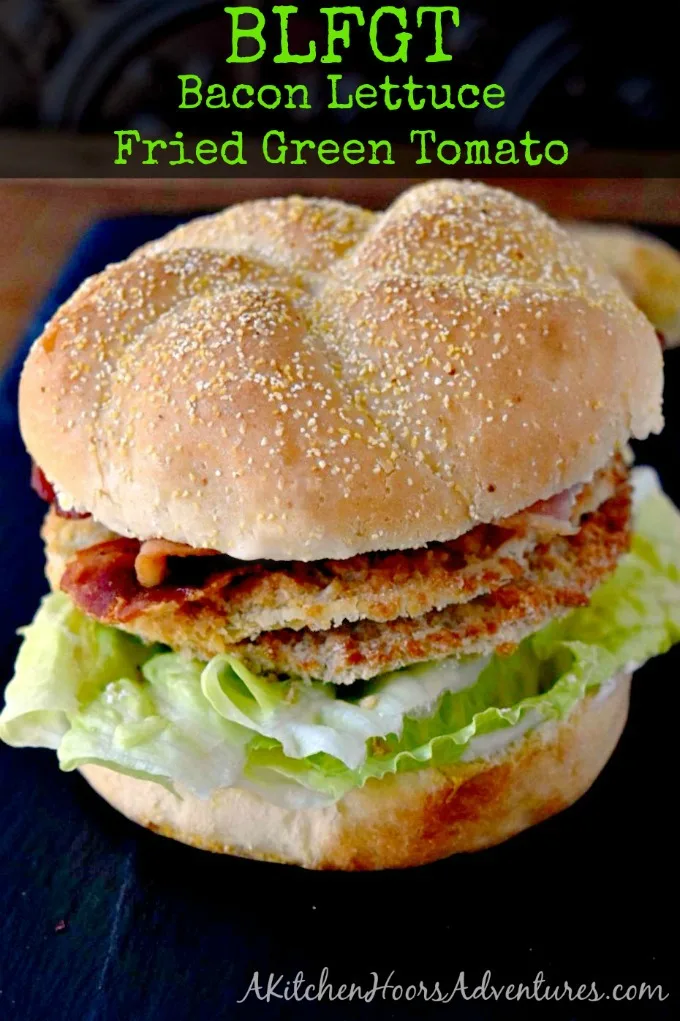 Let's keep in touch! You can find me on Pinterest, Instagram, Facebook, Twitter, and YouTube! Better yet, enter your email address in the box below and never miss a recipe!