Smokey Southwestern Grilled Romaine Salad is topped with a delicious creamy avocado cilantro dressing, Queso Blanco cheese, and crunchy almonds.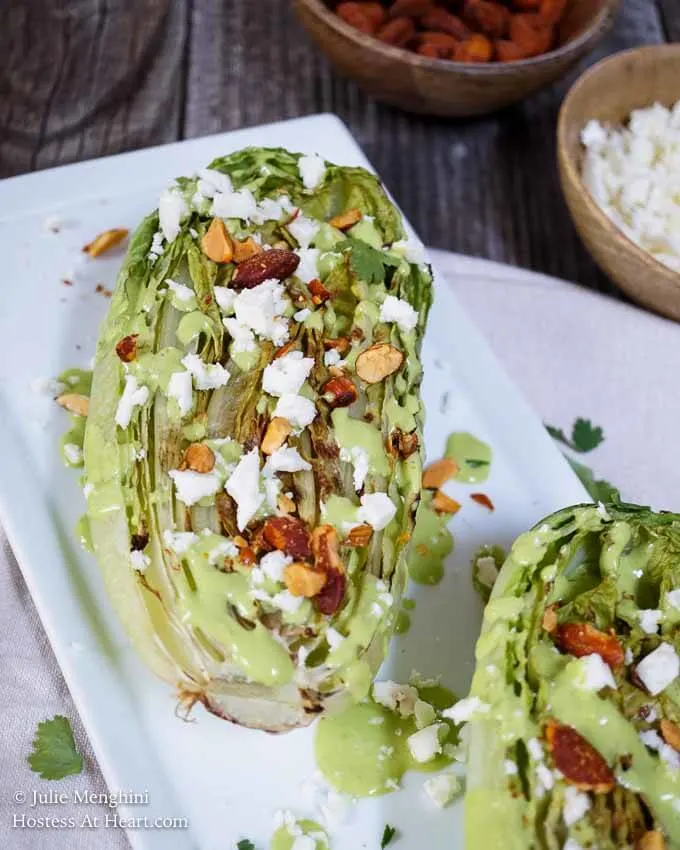 This post is sponsored by Blue Diamond Almonds. This recipe and opinions are 100% my own.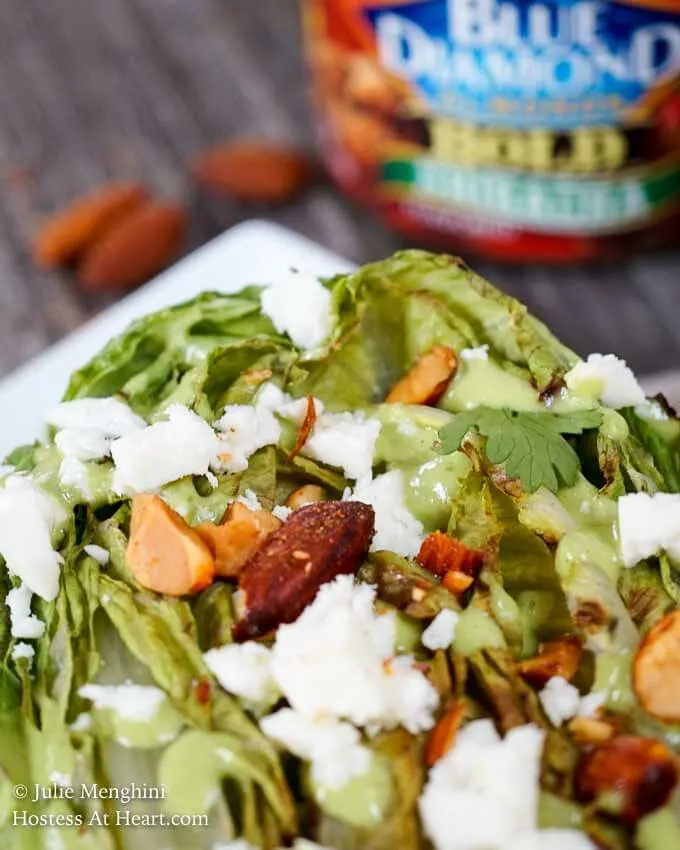 I always keep nuts on hand. I love snacking on them, crushing them up in breading for chicken and shrimp, or tossing them in a salad. They add such a nice crunch!
It wasn't too long ago that John and I were on vacation in the Dominican Republic. It should have been pretty easy to watch what I ate. There were so much fresh fruit and grilled fish that I should have lost weight (snicker snicker).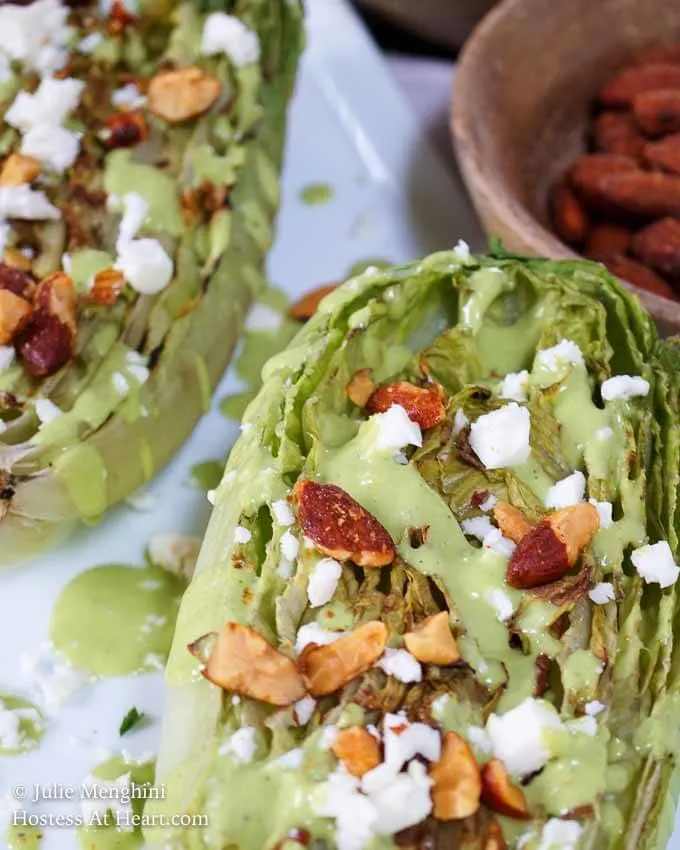 Well, the rest of the story is that we enjoyed this particular rum drink that went down just a little too easy. In addition to rum, it was full of mint and their version of simple syrup. So the truth is, I came home with some work to do in the calorie counting department.
Ingredients you'll need for this grilled salad
Romaine Lettuce
Queso Blanco Cheese (Feta works well too)
EVOO
Avocado
Champagne Vinegar
Lime
Garlic
Cilantro
Almonds
I am all about grilling right now. I think that it just brings out the natural flavors of food. The caramelization that vegetables take on is just delicious. Grilling Romaine adds a smokiness to all of the other flavors already going on.
This salad was so delicious, that I've eaten it three times this week already! It makes a great vegetarian meal or you could add some grilled shrimp for your meat lover.
I think you'll enjoy these recipes too!
Latest or greatest from the Hostess!
LET'S KEEP IN TOUCH!
STOP ON OVER AND SAY HELLO.
I ALWAYS LOVE HEARING FROM YOU.