Rice Krispie Snowman Pops & Cookies are quick, easy and a lot of fun. Best of all, everyone loves them and clean-up is a breeze.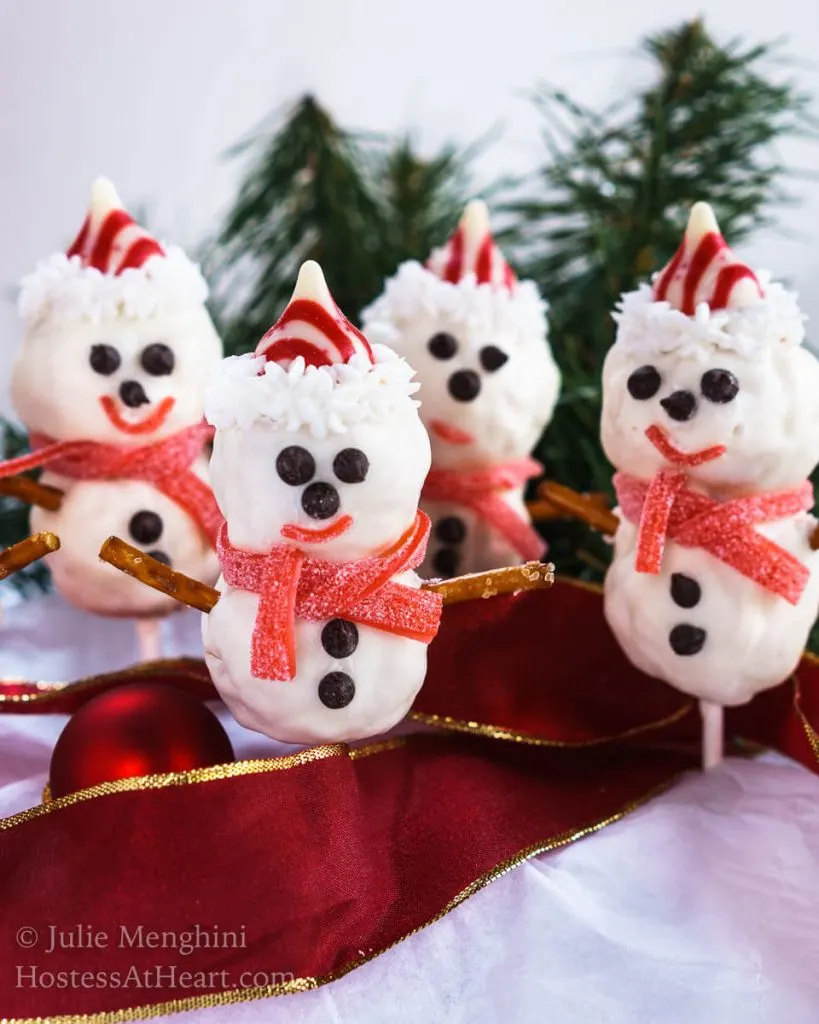 When my children were young we made cut out sugar cookies every year. It was an all-day ordeal and such a mess. Every year I'd go crazy and make a double batch. After about an hour the kids were done and I was finishing up by myself. The idea of doing Rice Krispie Snowman Pops & Cookies was an idea that will be repeated next year. These snowmen pops have cute little chocolate chip eyes, striped candy hat and candy mufflers. They're so easy to make that the kiddos will love to help.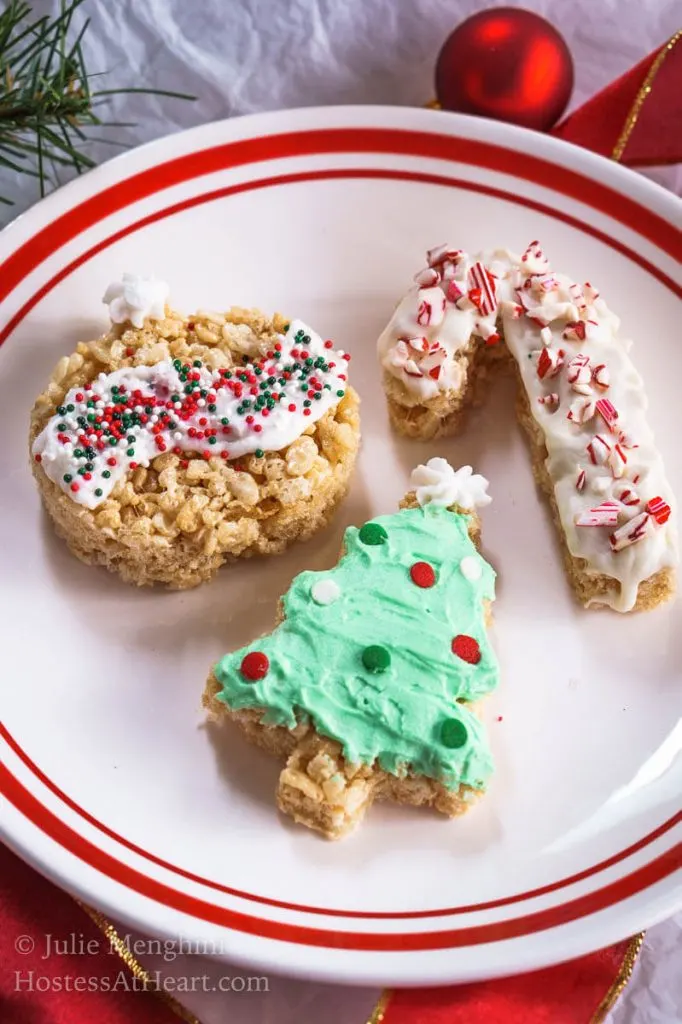 One of John's favorite treats is Rice Krispie treats. I've actually made them and put them in a heart-shaped pan for Valentine's Day. That may sound lame to a lot of people, but it means a lot to him so I knew he would love these Rice Krispie Snowman Pops & Cookies.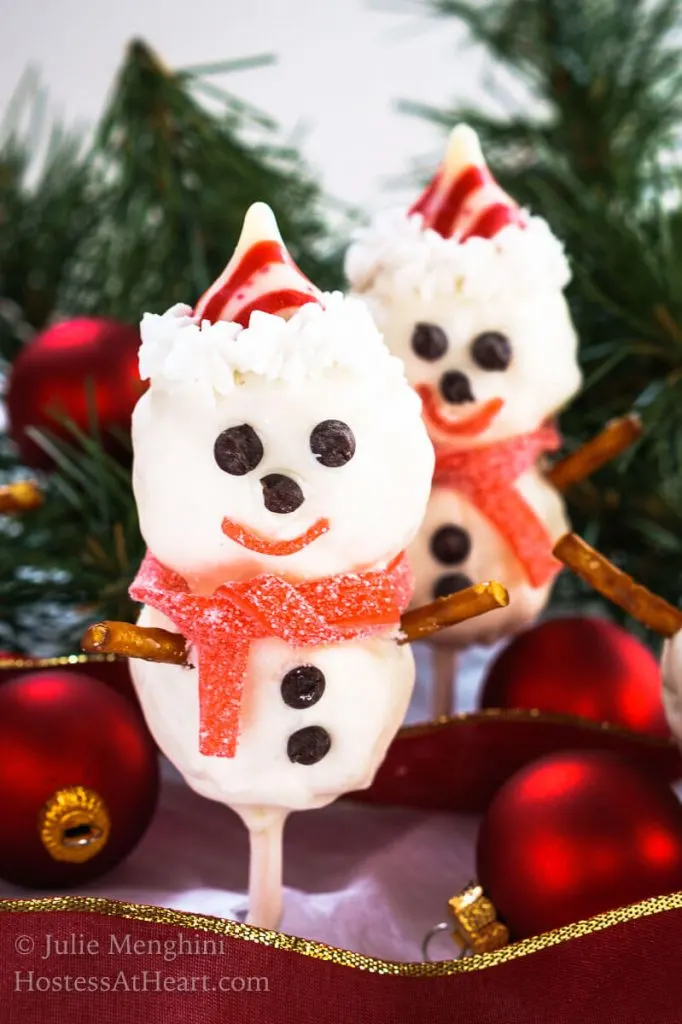 I was thinking that I'd never made a holiday Rice Krispie treat for Christmas. It didn't take me long to come up with the idea for this one and even less time to put them together. Gone was the hours of rolling and cutting and baking and frosting….well you get the idea. The snowmen came out kind of bumpy and lumpy, just like the real ones!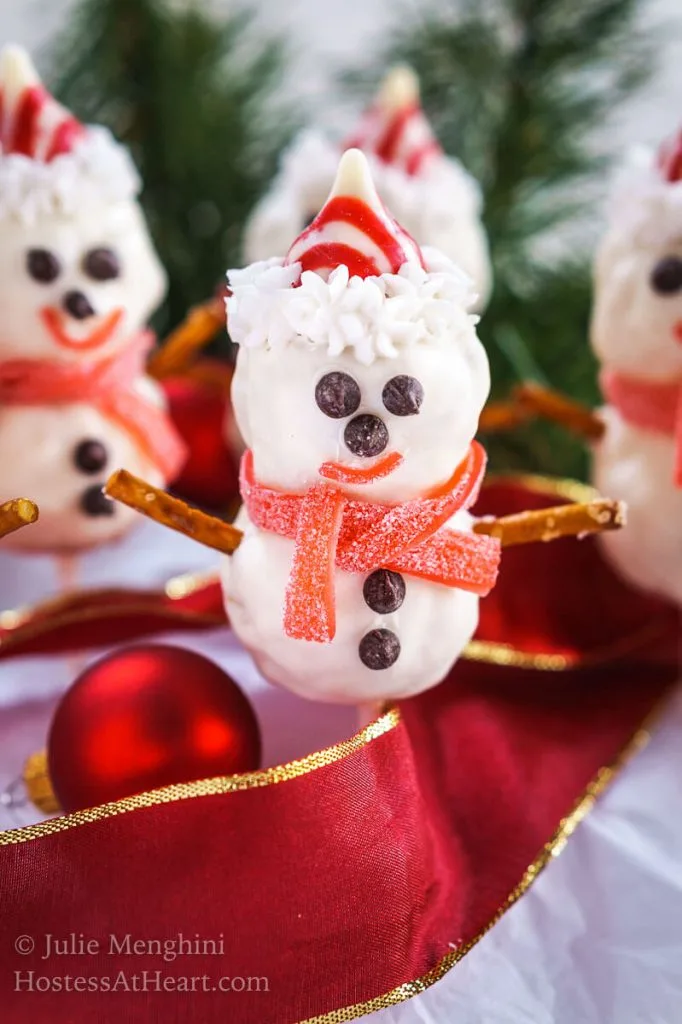 I just made my Rice Krispie treats and used a cookie scoop for my snowmen and then rolled what was left out on a rimmed baking sheet and stamped out what cookies I wanted. I mixed up one batch of buttercream frosting and colored some of it green for the cookies. You could use prepared frosting to speed everything up.
Can't make it now?

Pin it

for later!
One word of warning, let your candy melts cool before dipping them. Otherwise, they will melt the marshmallow and "heads will roll"! That missing head was delicious. Research, you know.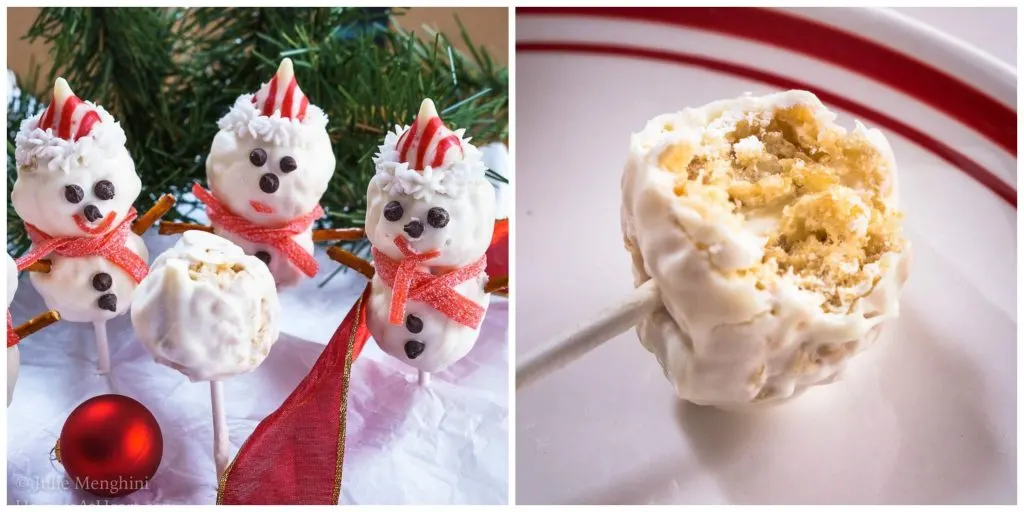 If you like fun projects like this one, take a look at these!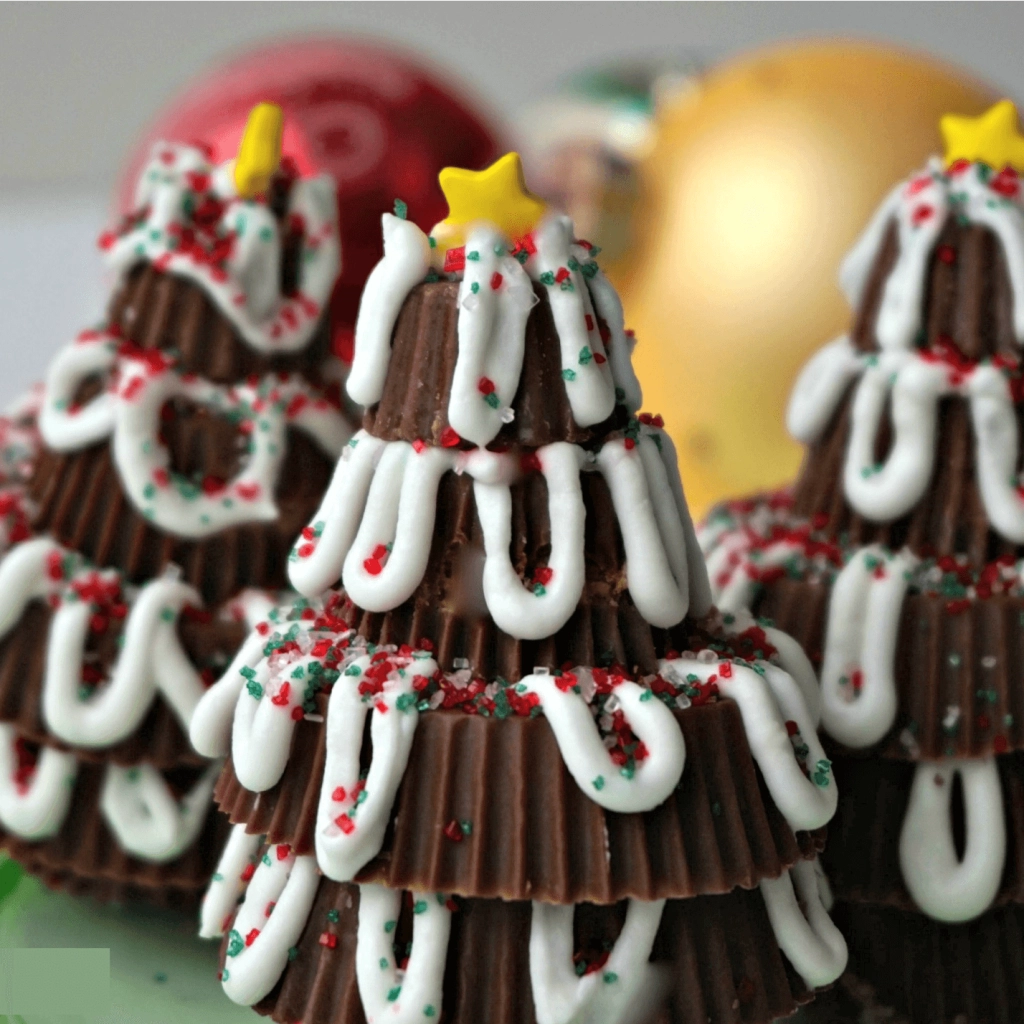 Snowflake Chocolate Bundlettes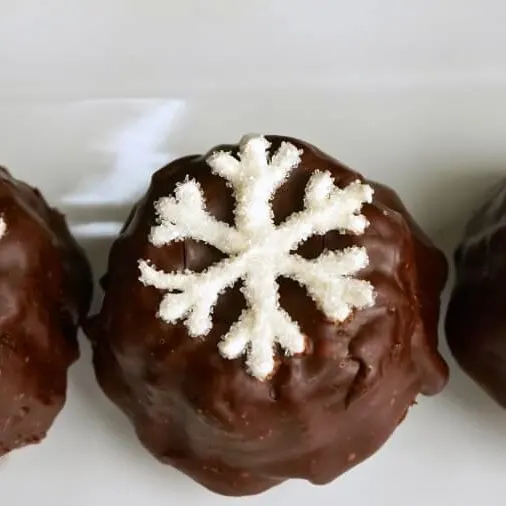 Products* you may find helpful in creating this recipe:
*This post may contain affiliate links. I receive a small commission at no cost to you when you make a purchase using my links. Click here to read my full disclosure policy.
Let's keep in touch! You can find me on Pinterest, Instagram, Facebook, Twitter, and The Mix! Better yet, enter your email address in the box below and never miss a recipe!