Sweet Potato and Black Bean Chili is a warm and filling dish that's packed with protein, delicious ingredients, and no guilt!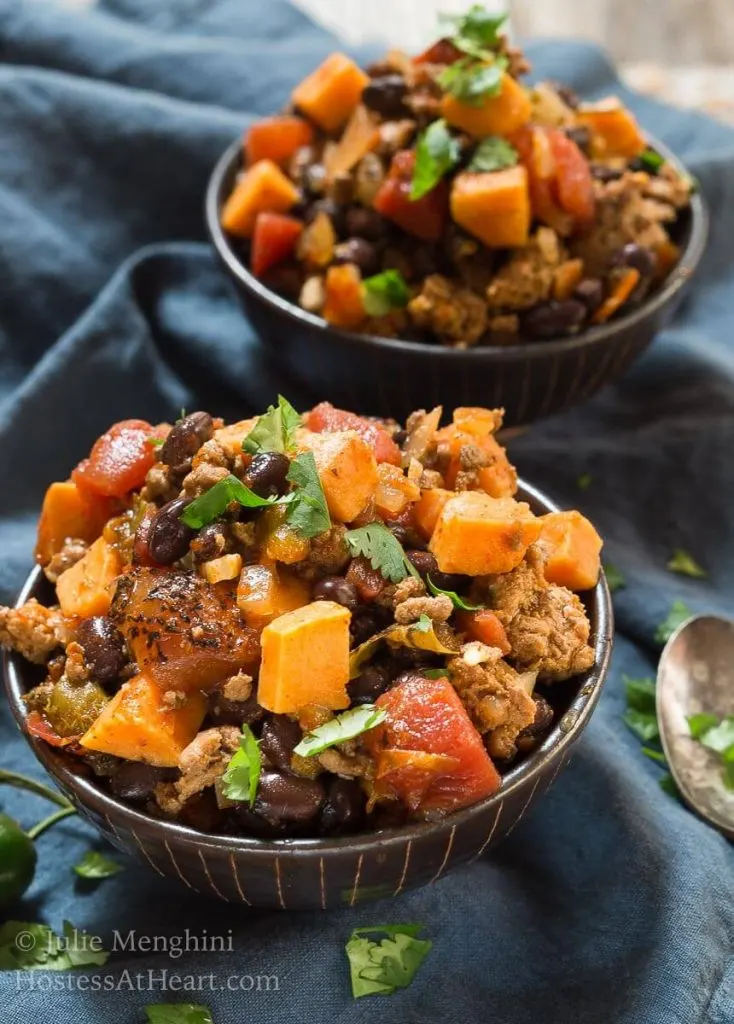 I can eat soup, stew or chili every single day of the year. There are so many varieties that I never get bored with them. They can also be a great way to watch fat and calories if your dish isn't full of cream and butter like this healthier Sweet Potato and Black Bean Chili recipe.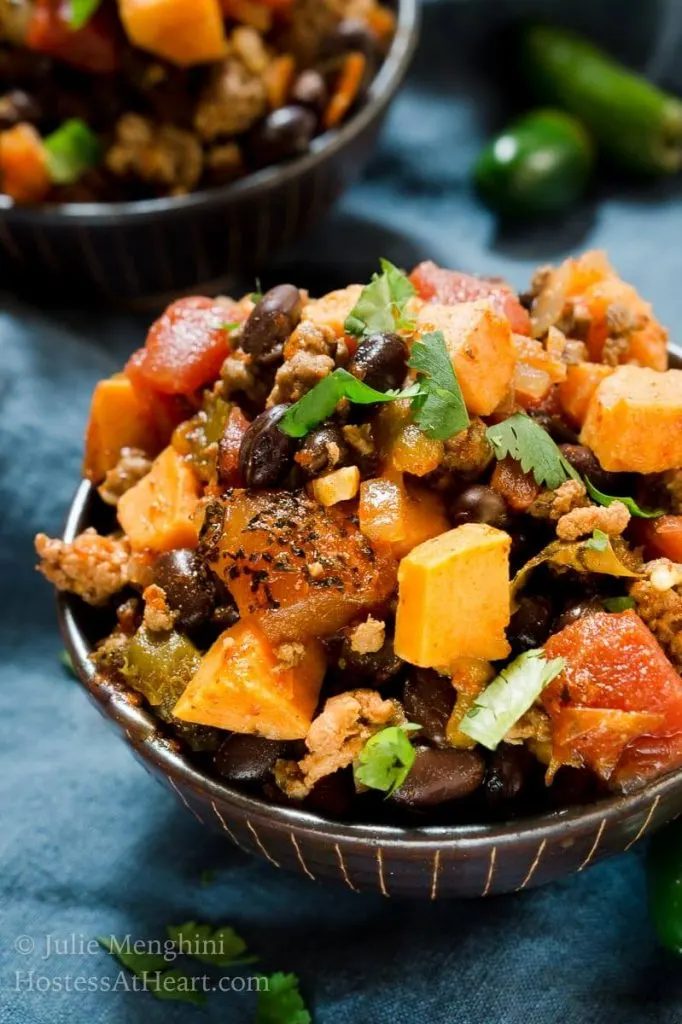 The other day I was talking to my son, and he mentioned that he was making Sweet Potato and Black Bean Chili, and not for the first time. I'm so lucky that my children can take care of themselves, and even luckier that we can talk food. This is the same guy that gave me the Double Espresso Chocolate Martini last year, so I knew it would be delicious!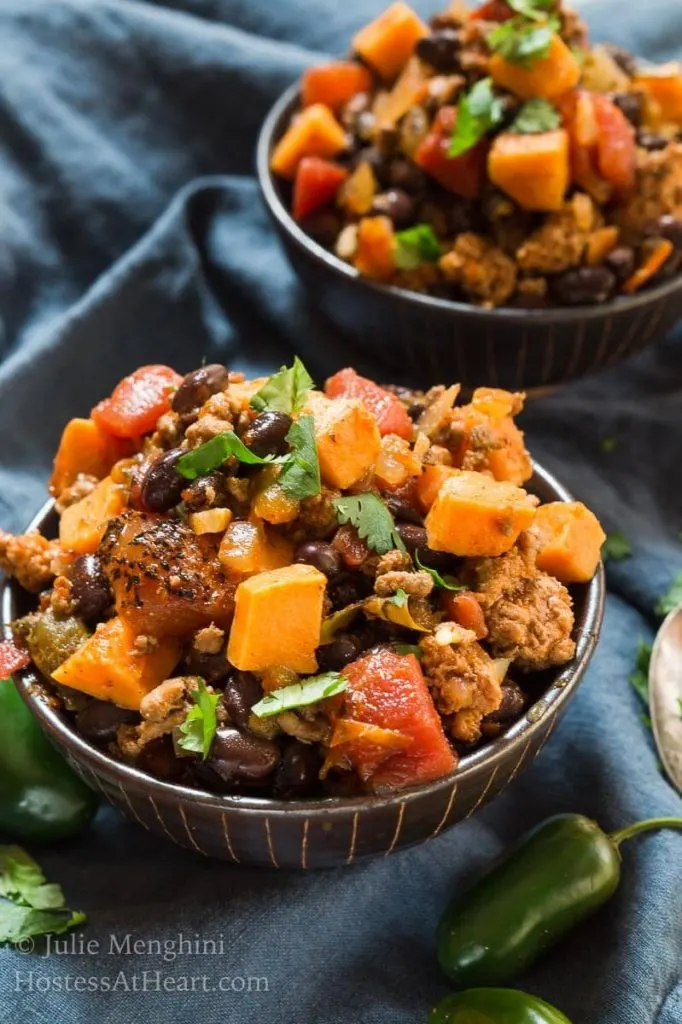 The sweetness of the sweet potatoes and the spicy jalapeno peppers made that sweet-savory and spicy contrast that I crave. I've made this recipe several times and have used turkey sausage but I have to admit that I like ground turkey better. The ground turkey will take on any flavor that I choose whereas my spices compete with the spices in the sausage. Not what I want.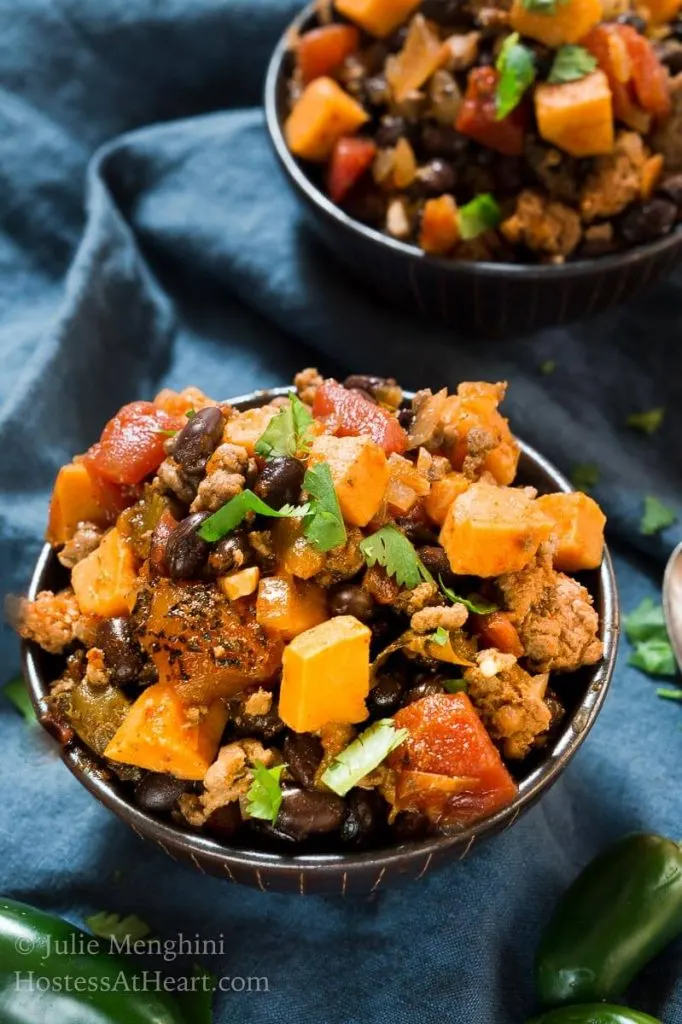 The protein-packed black beans made sure that I was full for hours and even though I added ground turkey, this chili would make a delicious vegetarian dish too.
Don't have time to make it now?

Pin it

for later!
I served this chili with my Jalapeno Cheddar Cornbread and it was the perfect combination. This meal was simple and delicious. Best of all I had leftovers for the next day that was just as delicious. I recommend that you make a double batch and put some in the freezer. You'll be happy to have it when you don't have the time or feel like cooking.
John and I both loved this chili, and I will be making this recipe again. Do you have a favorite soup or chili recipe? Is Chili a soup? Leave me a comment and let me know what your favorite soup is to eat.
We love soup, and I'm sure you'll love these recipes too!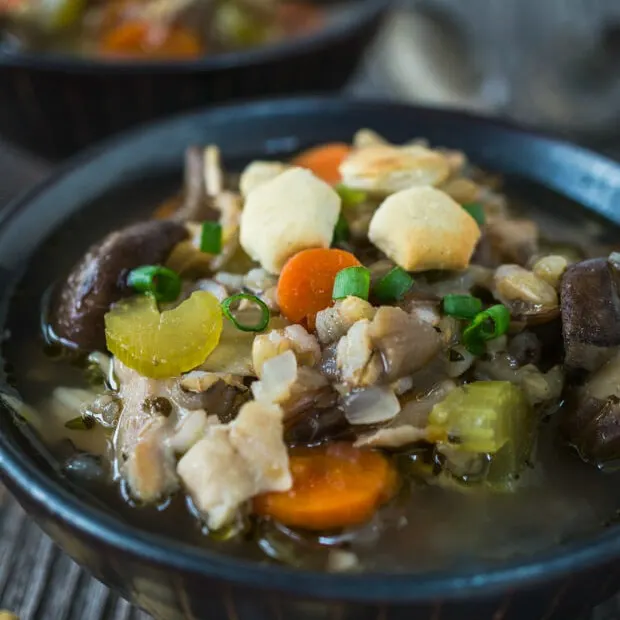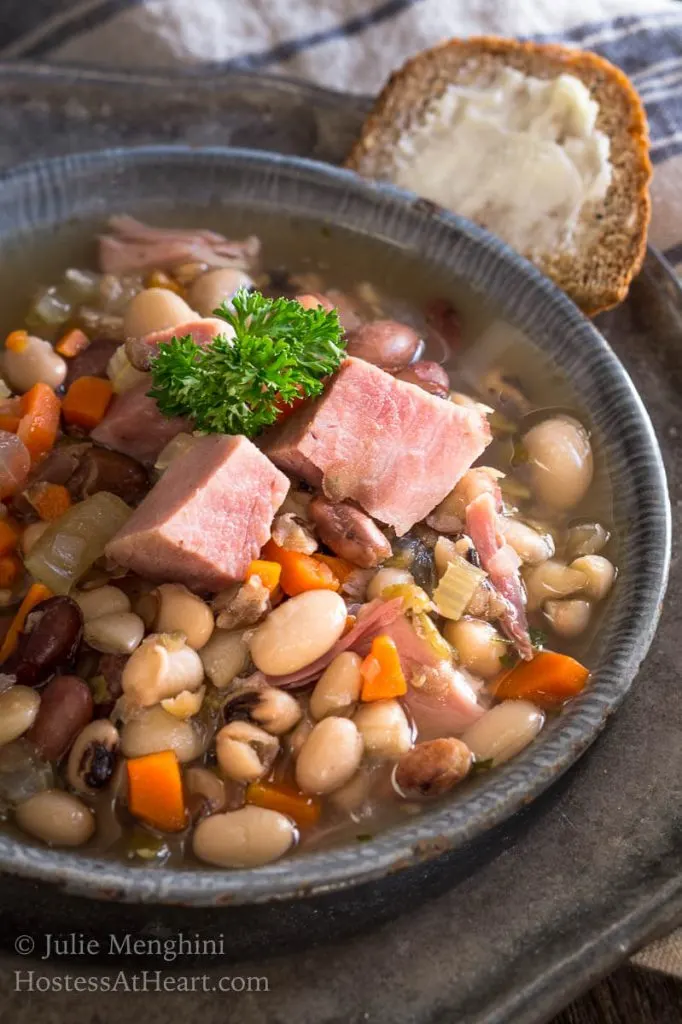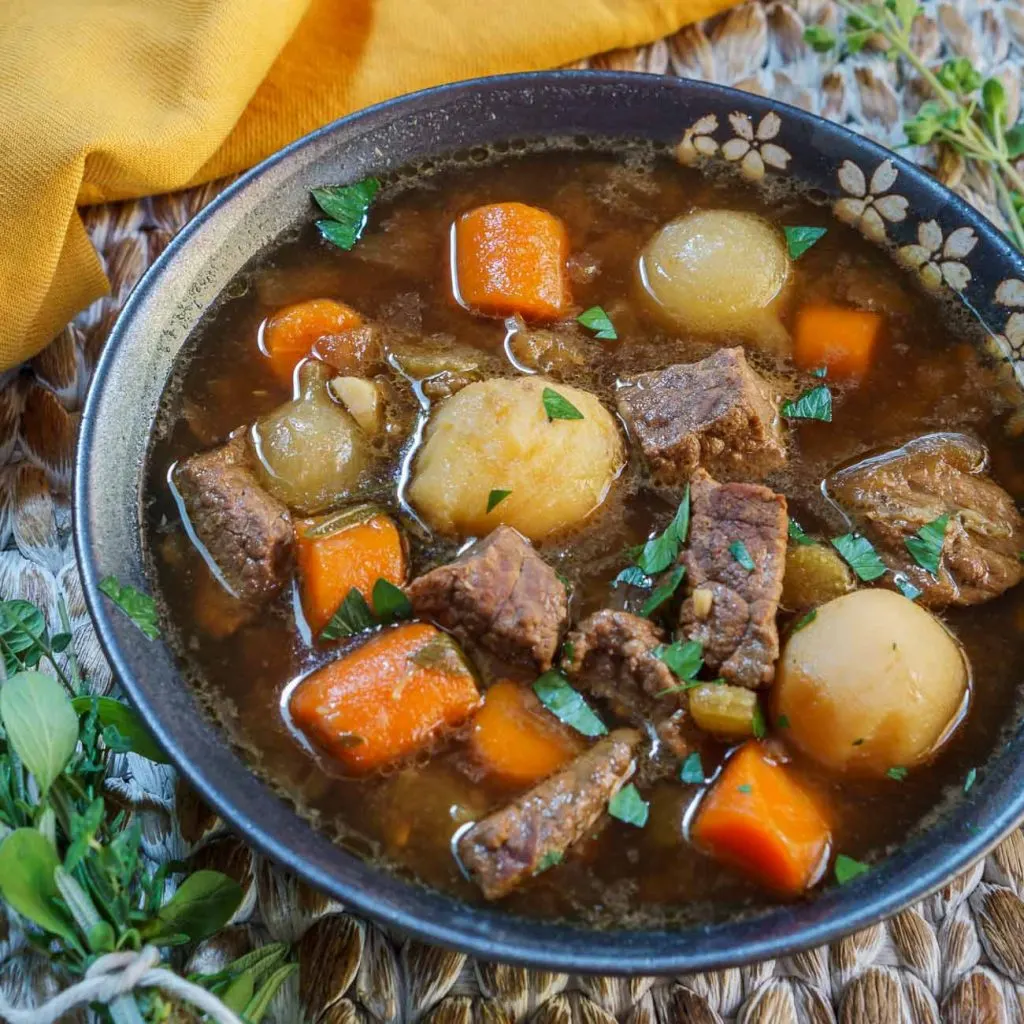 Let's keep in touch! You can find me on Pinterest, Instagram, Facebook, Twitter, and YouTube! Better yet, enter your email address in the box below and never miss a recipe!
This post was updated with photos and the use of ground turkey verses turkey sausage on 11/11/17. No other changes were made.