Dorothy's Black Pepper Drop Biscuits are quick and easy. These biscuits are smooth and buttery with a savory black pepper punch.
This easy drop biscuit recipe is perfect for the beginner baker or for just when you need a quick delicious biscuit. Slather them in a homemade gravy or serve them as an accompaniment to soup or stew.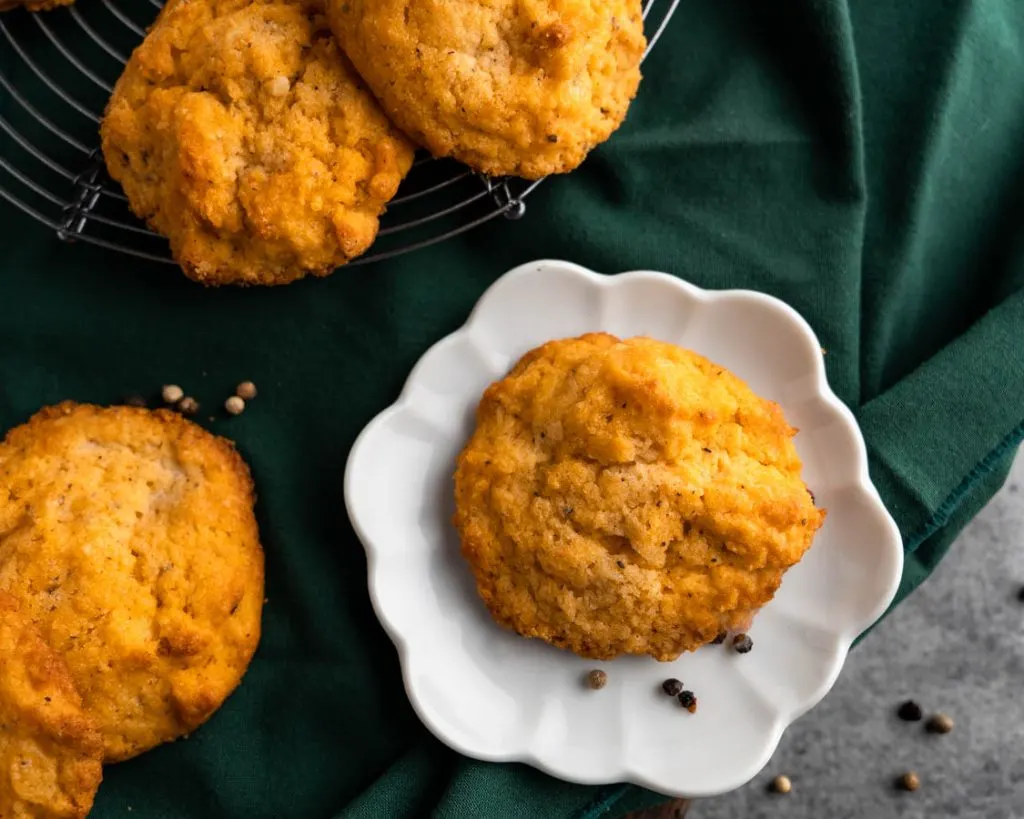 There's a lot of people that fear any kind of bread baking. I totally get that. However, believe me when I say that this Black Pepper Drop Biscuit recipe is perfect for anyone!
There are only 7 ingredients and no fancy techniques or equipment needed. Let me show you how I made them. Oh, and there's a video that you can follow too!
This post is sponsored by Dorothy Lynch Home Style Dressing & Condiment, but my love of their product and the opinions stated here are all my own.
Black Pepper Biscuit Ingredients
Flour – I used all-pupose flour. Bleached or unbleached is fine.
Baking powder – Make sure your baking powder is fresh. If you need to find out if your baking powder is fresh my Baking Basics guide can show you how.
Salt – Kosher salt or fine sea salt are my go-to's but you can use what you prefer.
Butter – I use real unsalted butter. If you use salted butter eliminate the additional salt called for in this recipe. Keep it cold until you need it.
Cream of tarter – Acts as a leavening agent in baked goods.
Black pepper – Freshly cracked is what's best but you can use a course black pepper. I don't recommend finely ground black pepper.
How to make Dorothy's Black Pepper Drop Biscuits
The first thing that I do is preheat the oven to a HOT 400°F, and line a baking sheet with parchment paper.
Step 1: Combine the Black Pepper Biscuit recipe dry ingredients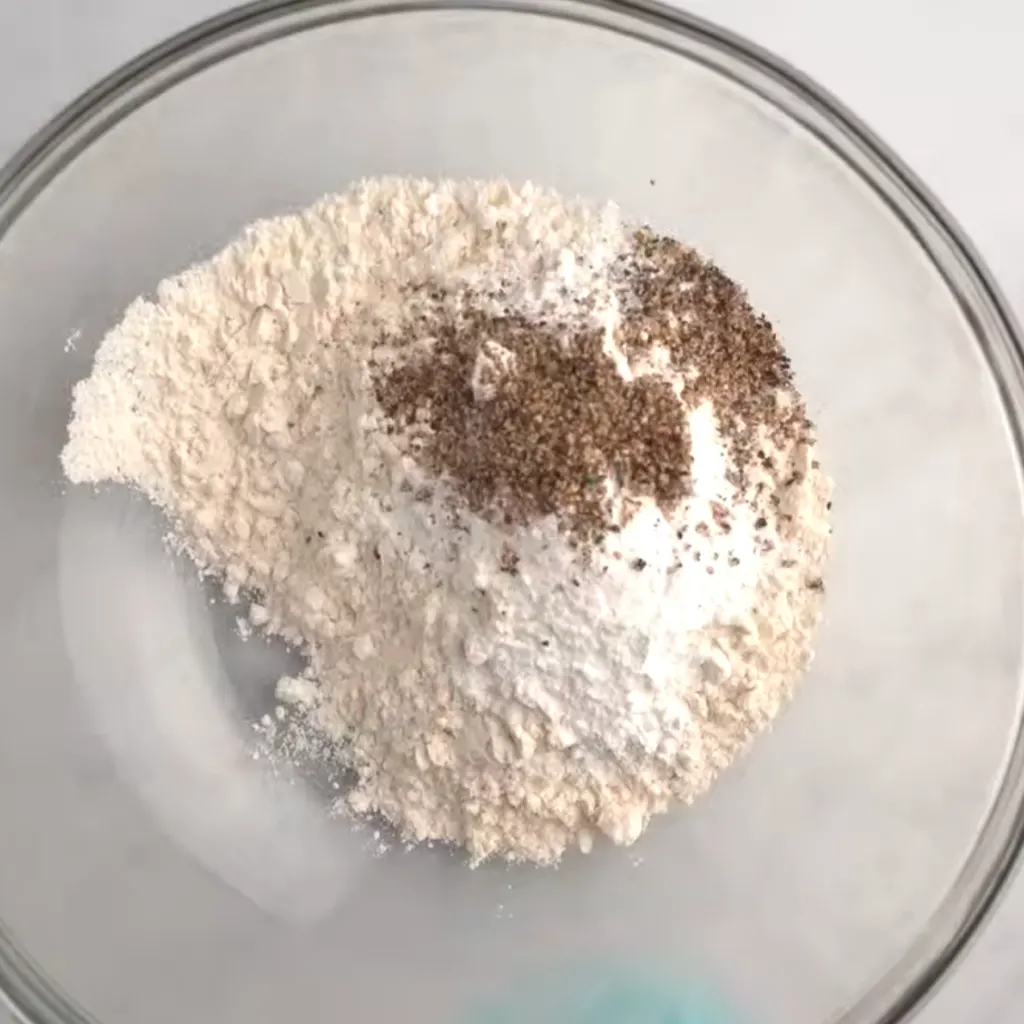 In a large bowl, add the flour, baking powder, salt, and cream of tartar. Whisk it together.
Step 2: Add the wet ingredients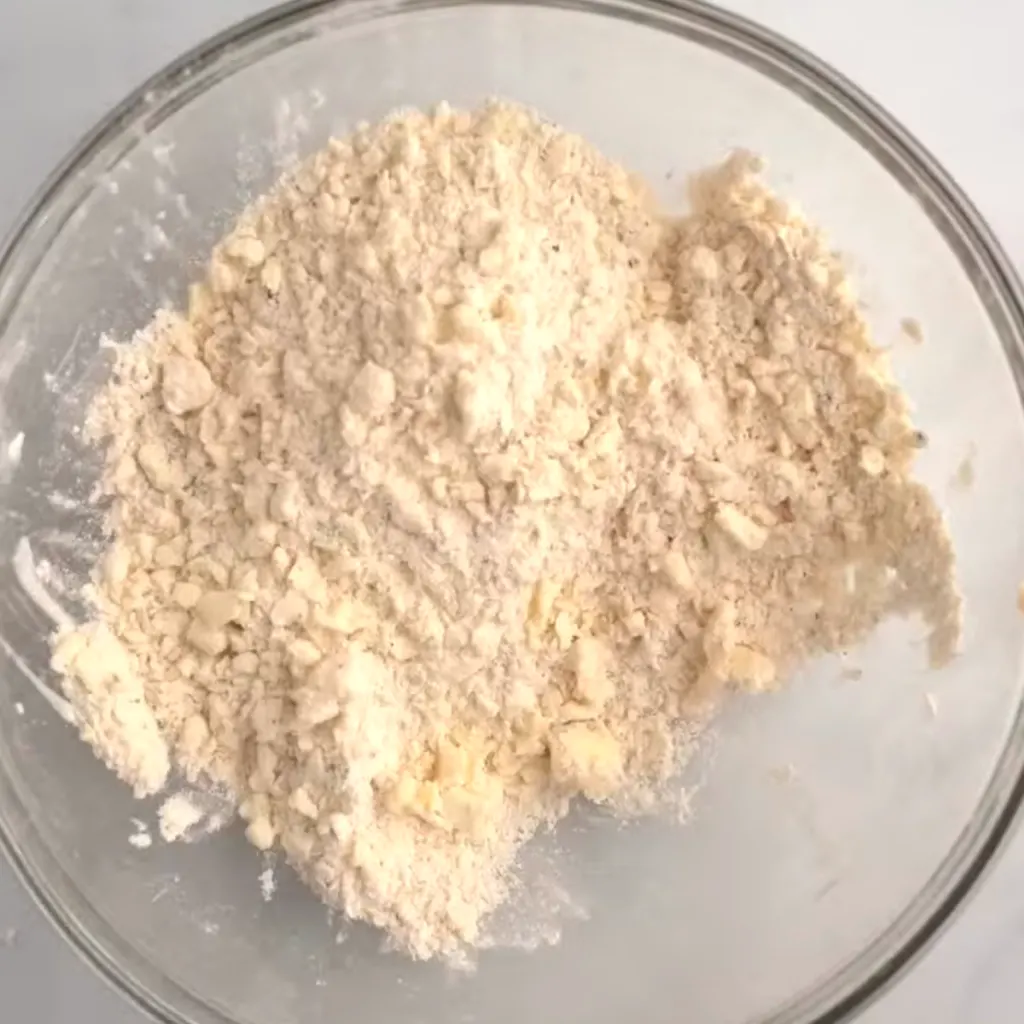 Dice the cold butter and add it to the dry ingredients. Using a pastry cutter, cut the butter into the flour mixture until it resembles pebbles (not sand). Add the Dorothy Lynch Home Style Dressing & Condiment by folding it in only until combined.
Step 3: Fill the sheets and bake Easy Drop Biscuits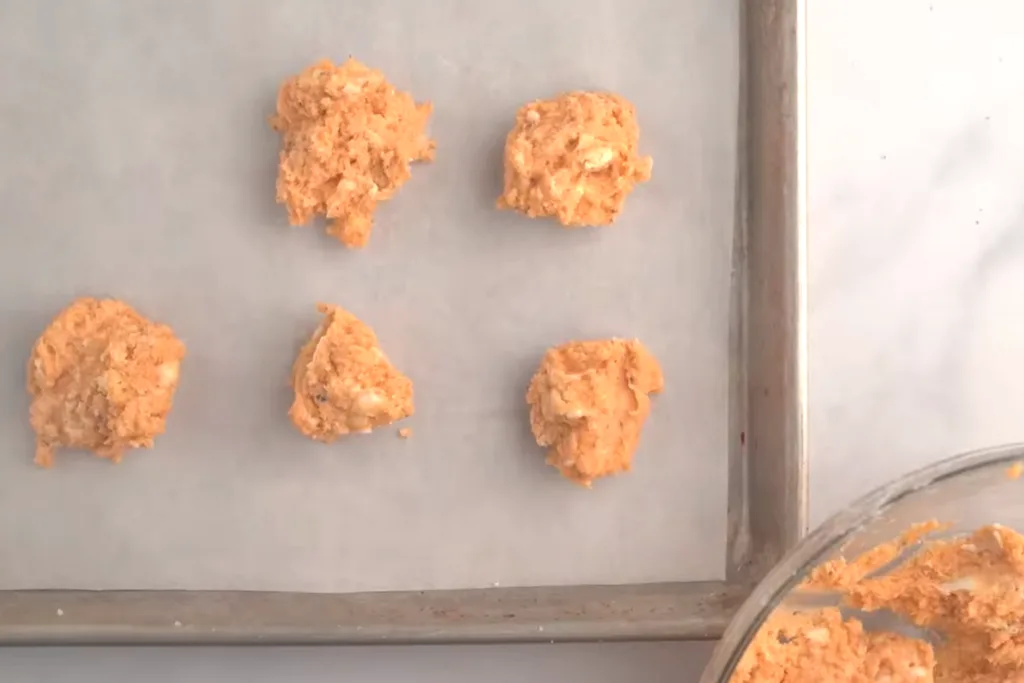 Use a tablespoon or a cookie scoop and drop the biscuit dough onto the parchment-lined baking sheet. These biscuits don't spread much so you can put them fairly close together. You should get 8 to 10 biscuits depending on their size.
Bake the biscuits. They are done when they're lightly browned on the edges.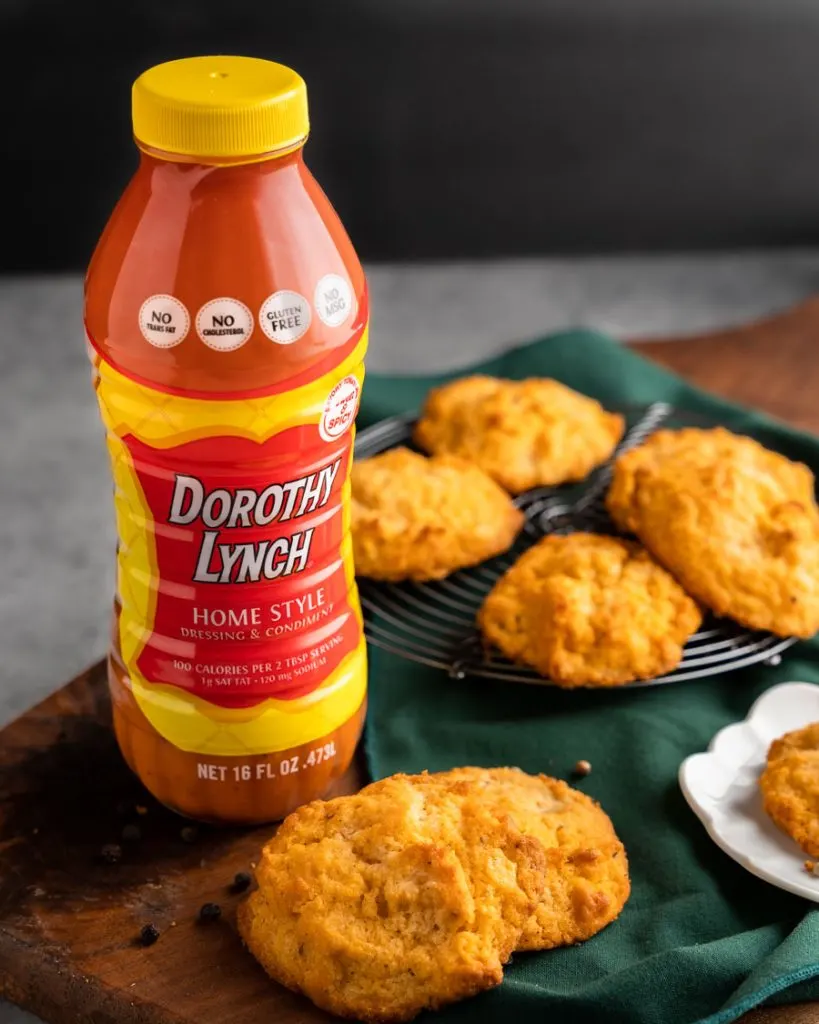 WHAT IS DOROTHY LYNCH HOME STYLE DRESSING & CONDIMENT?
I would guess Dorothy Lynch Home Style Dressing & Condiment is an ingredient that every Nebraska household has.
Dorothy Lynch Home Style Dressing & Condiment was developed by Dorothy Lynch in 1940 in St. Paul, Nebraska. She first shared it in an American Legion Club and the members would bring in their own containers to take some home.
Growing up we were never without a bottle of our favorite dressing. In restaurants, you asked for Dorothy Lynch. Dorothy Lynch is not French dressing which is oil-based. It's a thick and creamy tomato-based dressing.
What does Dorothy Lynch taste like?
Dorothy Lynch is smooth and sweet with a touch of poppyseed. It made our biscuits moist and tender and the flavor was a great contrast to the black pepper in my Dorothy's Black Pepper Drop Biscuit recipe. It also gave these biscuits that beautiful orange hue which makes them perfect for fall and Thanksgiving.
This is a gluten-free product that contains no MSG, cholesterol, or trans fats.
Where can you find your own Dorothy Lynch Dressing & Condiment?
Dorothy Lynch Dressing & Condiment is available as Home Style or Light & Lean and can be found in grocery stores including HyVee and Walmart. It can also be purchased online at Buy Nebraska or Amazon.
You can find more amazing recipes on Dorothy Lynch's website. You've got to take a look at our Dorothy's Easy Shrimp Stirfry and Dorothy's Cheesy Football Appetizer recipes too. They're amazingly delicious.
Pin it now!
Tips for the perfect quick Drop Biscuits
Make sure your butter is cold and don't mix this dough with your hands. The heat from your hands will warm the dough.
It's important to have a hot oven because the blast of heat causes the pieces of cold butter to burst in the dough and expand which creates a fluffy, flaky biscuit.
Don't over mix the dough because over mixing can cause a flat and dry biscuit.
I line my baking sheets with parchment paper or a silicone mat. Recipes cook differently on dark or light baking sheets. The parchment paper removes this issue. It also keeps the biscuits (or cookies) from spreading out as much.

Did you know Parchment paper is heat rated? I didn't until I had some catch fire in my oven! I now use this parchment paper that withstands even my hotest oven temperatures.
Why are they called "Drop Biscuits"?
They're called drop biscuits because they don't need to be rolled out or cut. They are just dropped onto the pan and baked.
How can I add flavor to Black Pepper Drop Biscuits?
These easy drop biscuits would be delicious with 1 or 2 teaspoons of chopped fresh herbs such as fresh rosemary or thyme.

You can add flavor to these biscuits by brushing the top with melted butter before baking or sprinkling them with some fresh parmesan cheese. However, I don't recommend adding a lot of it to the dough. Adding more dry ingredients to the dough can make them dry and hard.
How do you store Black Pepper Biscuits?
Store these biscuits at room temperature in an air-tight container for 2 or 3 days.
Can Butter Drop Biscuits be frozen?
Yes, they freeze great! Just put them in an air-tight container or resealable freezer bag for up to 3 months. Then you can take out just as many as you need. They thaw at room temperature very quickly and can be warmed in the microwave.
How I serve Black Pepper Biscuits
My ultimate choice is under a mound of Creamy Hot Turkey! These biscuits are also amazing with Sweet Potato Black Bean Chili or any delicious soup or stew.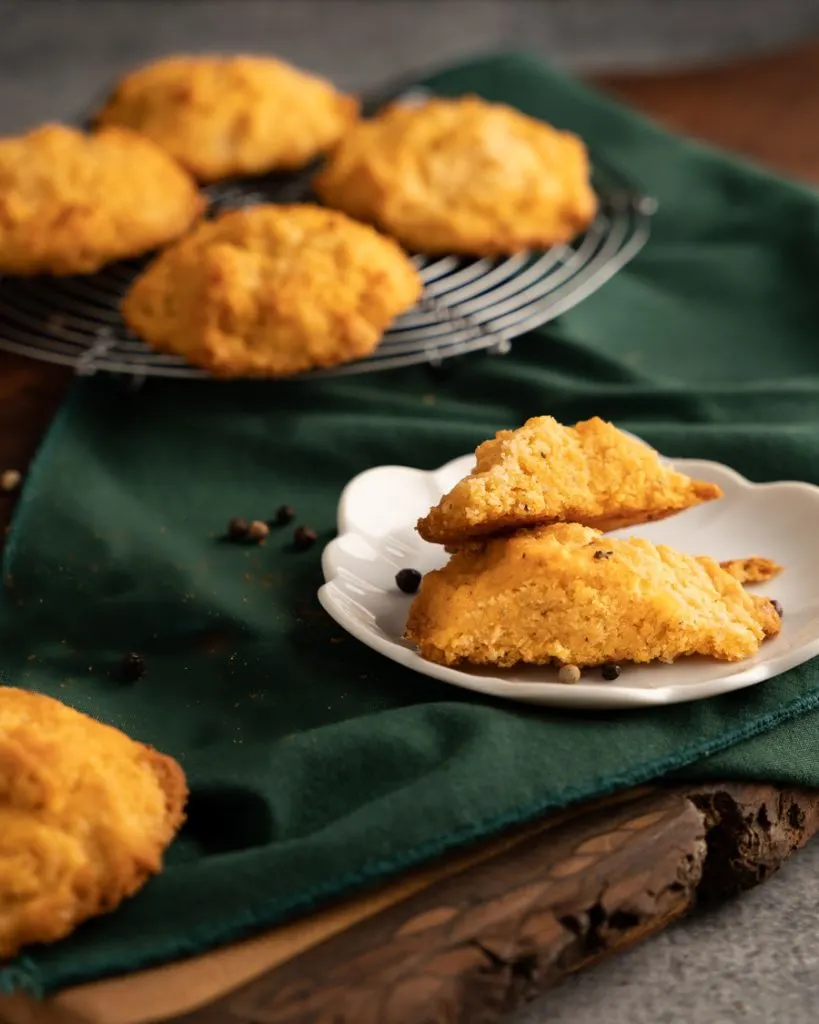 Love biscuits? Me too!
Don't Forget To Come Back And Let Me Know How Your Dorothy's Black Pepper Drop Biscuits Turned Out!