A delightful take on the classic pie, this delicious Key Lime Cheesecake recipe is the perfect dessert for any occasion. Creamy and tangy, with a graham cracker crust, it's sure to be a crowd-pleaser.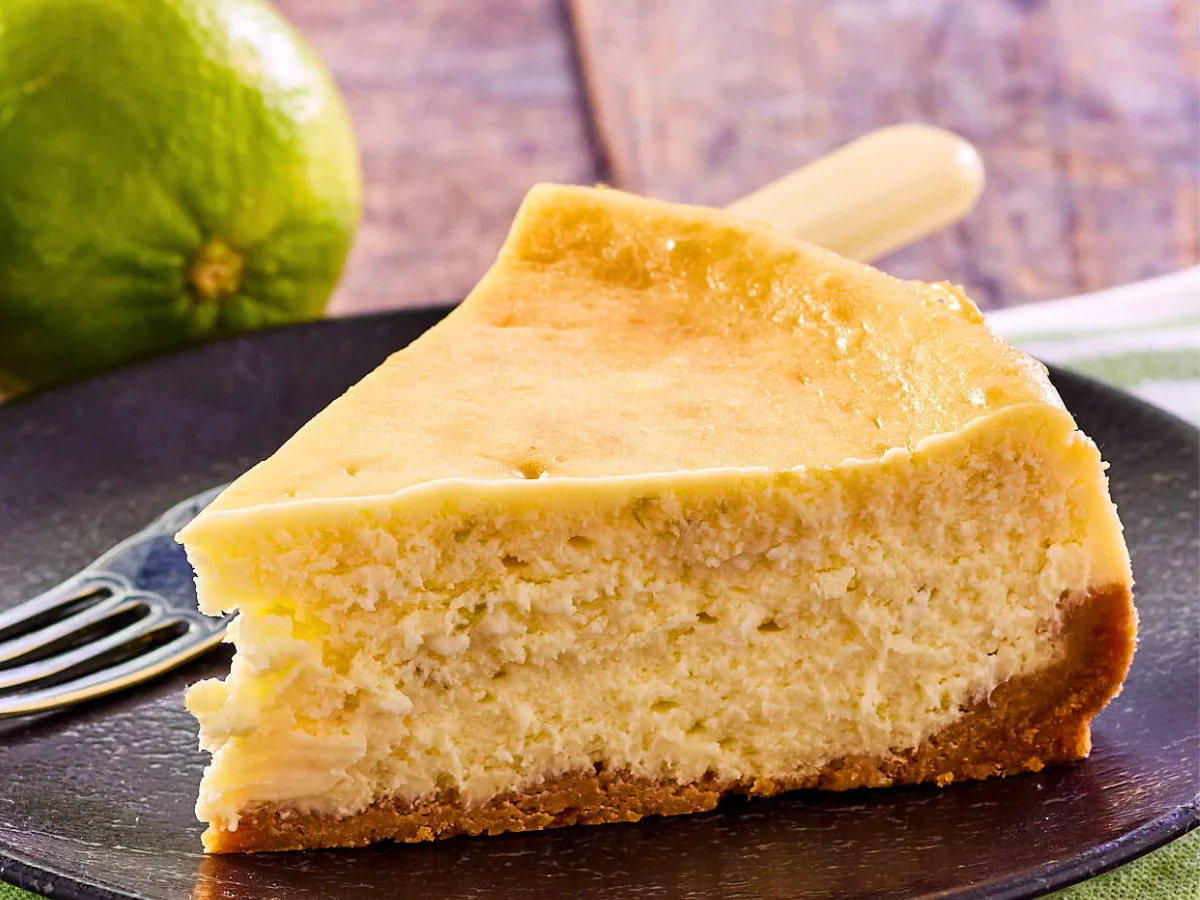 Homemade from scratch, this rich, tangy cheesecake can be dressed up with homemade whipped cream and thin slices of candied lime if you want to take it over the top. It's also perfect just as it is. Follow our simple instructions for a dessert that's sure to impress your guests.
Why You'll Love Our Recipe for Key Lime Cheesecake
Easy to make. Folks are always surprised how simple cheesecake can be for something that tastes so amazing.
Unique Twist on Favorite Classic. Everyone loves a key lime pie, now you can have it in a slightly sweeter, slightly tangier cheesecake form!
Perfectly balanced tart, tangy, sweet and luscious flavor. Everything you love about contrasting flavors is wrapped up in this unique dessert.
Equipment Needed
This recipe uses a 9-inch Springform Pan. You can use a larger springform pan but it will not bake as high. I don't recommend a smaller pan.
Zesting the lime couldn't be easier than using a microplane zester. I use this gadget for finely grated parmesan cheese and chocolate too.
A mini food processor makes quick work of making graham cracker crumbs. If you don't have one, you can place the graham crackers in a reclosable plastic bag and crush them with a rolling pin. I love my mini food processor for making salsa and pico too.
Ingredients you'll need for this recipe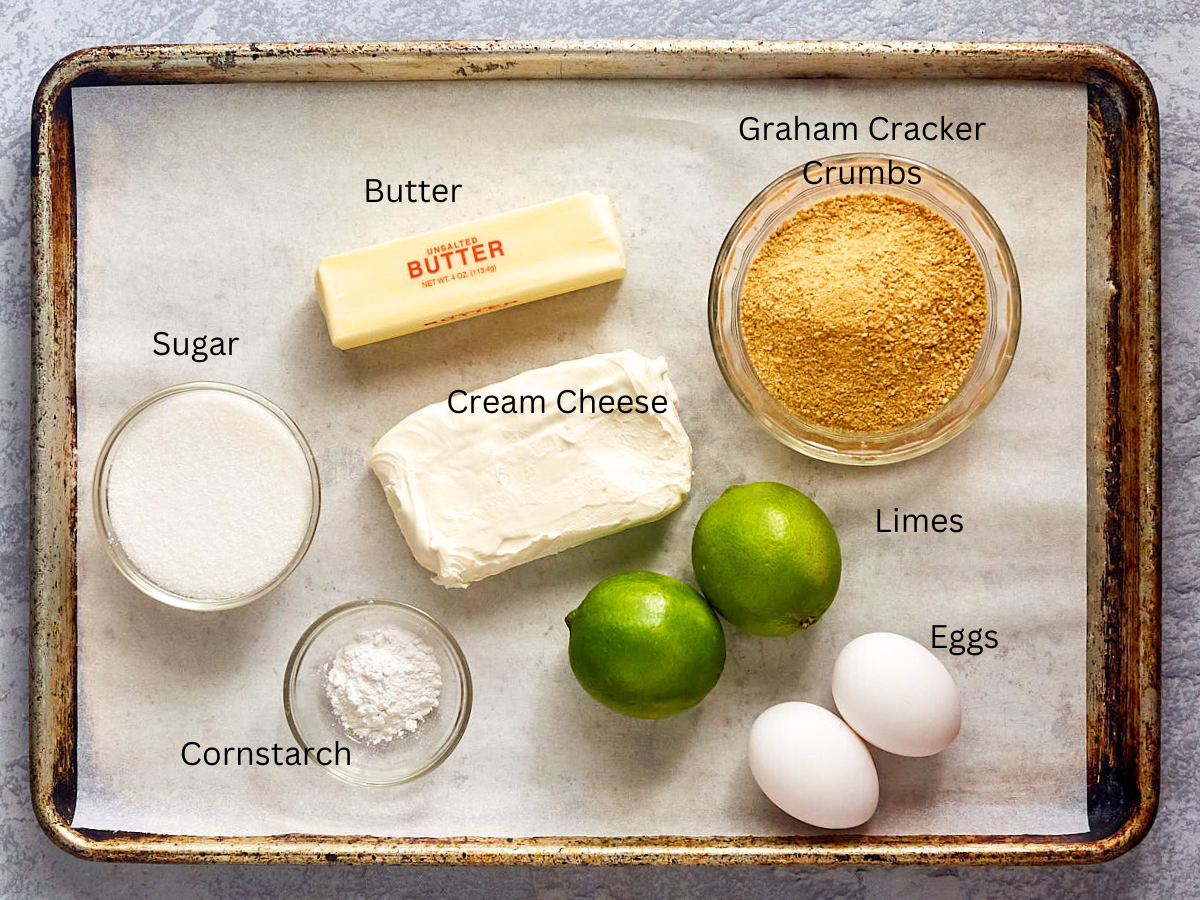 Graham Cracker Crumbs. If you can't find the crumbs at your grocery store or want to save a little cash, make your own by putting graham crackers into your food processor and using the pulse feature to make coarse crumbs.
Butter. Do not use low-fat or fat-free butter.
Cream Cheese. Use a good brand cream cheese, or compare the generic ingredients to a good brand name ingredients and use a high quality generic without fillers. Use full-fat cream cheese in this recipe for key lime cheesecake for the best taste and texture.
Sugar. White granulated sugar.
Grated Lime Zest. Use a zester to carefully grate the green rind off of a lime without getting any of the white underneath (also known as pith).
Cornstarch. For thickening.
Eggs. I use large eggs for consistency in my baking.
Key Lime Juice. I recommend using fresh lime or bottled key lime juice for this recipe. It's convenient and makes less mess without negatively impacting the flavor.
How To Make Key Lime Cheesecake Recipe
Please note, that the printable recipe card has ingredient quantities, complete instructions, and nutritional information. The following is a quick overview of the recipe.
Step One: Form the Key Lime Cheesecake Crust.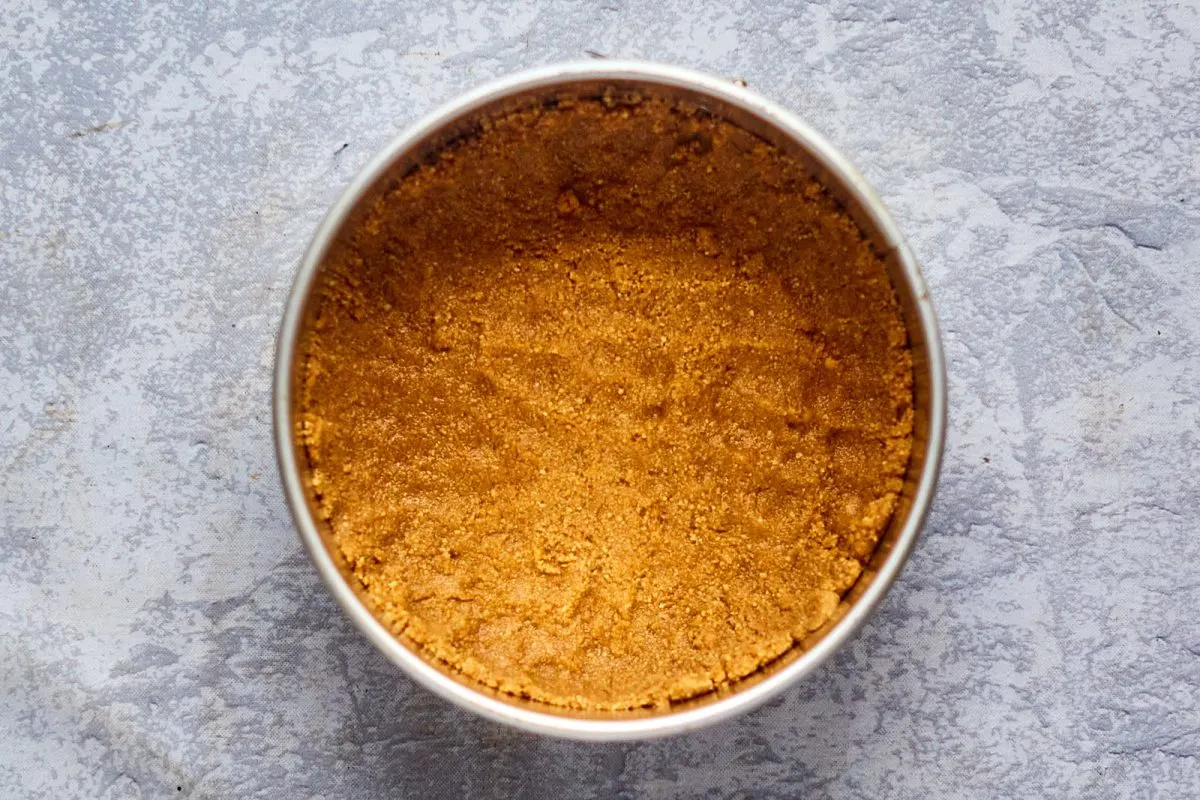 Combine the graham cracker crumbs with butter, then press the crust mixture into the pan and refrigerate while you make the filling. This recipe doesn't use a pre-baked crust.
Step Two: Prepare the oven.
Preheat your oven and place a pan of water on the lowest rack.
Step Three: Mix the Key Lime Cheesecake Filling.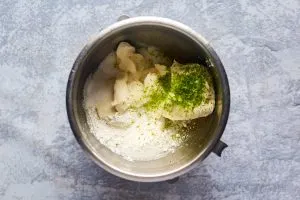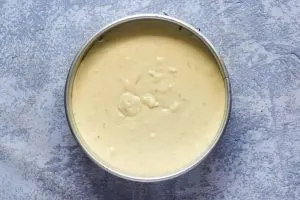 Beat softened cream cheese, sugar, lime zest, and cornstarch in a large bowl, then add the eggs one at a time. Add the key lime juice. Fill the pan with the cream cheese mixture.
Step Four: Bake your Key Lime Pie Cheesecake
Bake in the preheated oven for 55 to 65 minutes, or until set.
Step Five: Cool the Cheesecake.
First, turn the oven off, crack open the door, and let the cheesecake sit in the oven for thirty minutes. Then remove it and cool it completely at room temperature. Finally, refrigerate the cheesecake and chill for at least 8 hours before serving.
What are some ideas on how to decorate my finished Key Lime Cheesecake?
Top with thin wedges of lime right before serving.
Make candied lime slices for a special touch.
Use a decorative tip to pipe whipped topping around the edges of a cooled cheesecake.
Top each slice with a couple of fresh raspberries or sliced strawberries for a striking contrast. You could also spoon macerated raspberries or strawberries in syrup on each slice as they're served.
Adding a fresh mint leaf to the top of each slice is perfect for spring & summer celebrations.
A simple dollop of whipped topping or homemade whipping cream on each slice works perfectly.
Frequently Asked Questions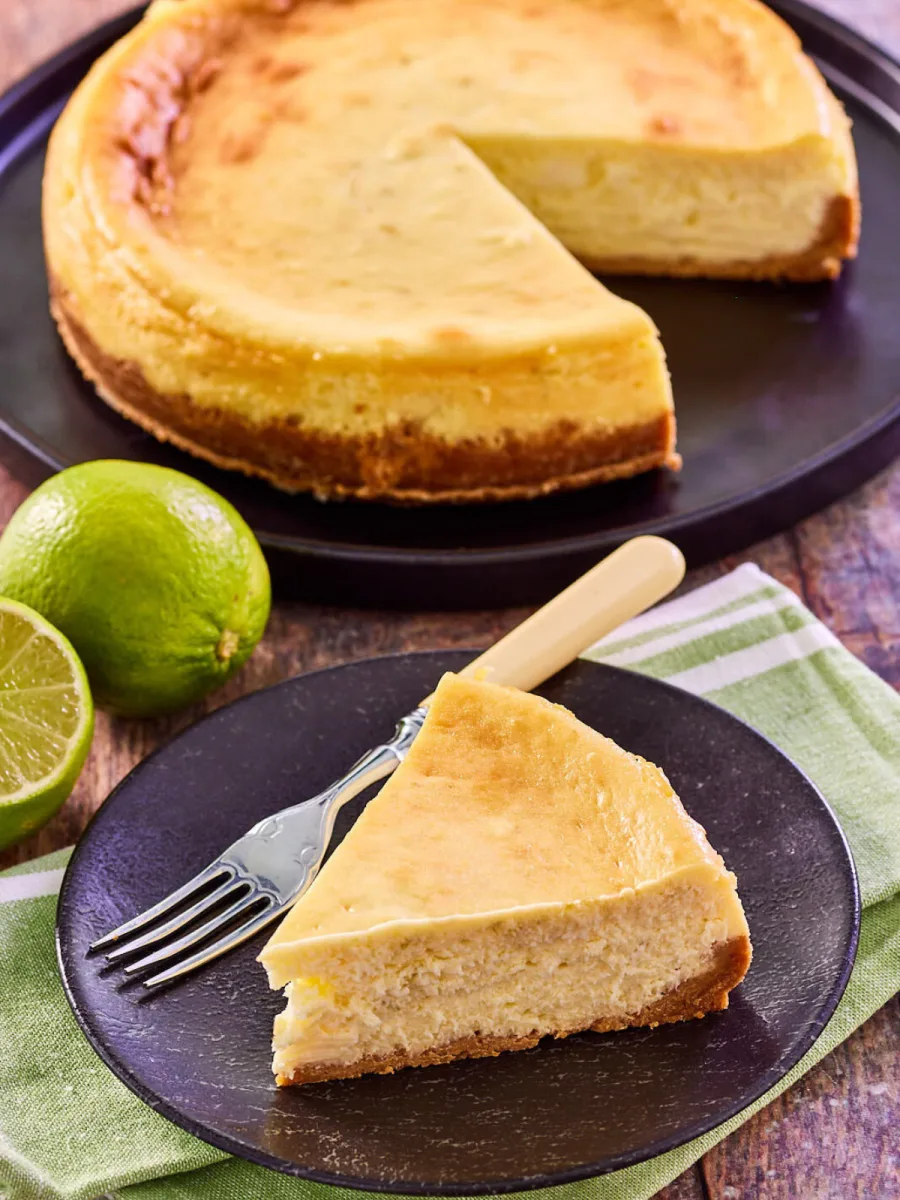 How can I ensure that my Key Lime Pie will be moist and delicious after it's baked in the oven?
As soon as the cheesecake comes out of the oven, let it come to room temperature in the pan. Chill it in the refrigerator lightly covered in the pan. Leaving it in the pan will allow it to set up making it firm enough for beautifully cut slices.
Is bottled key lime juice as good as freshly squeezed, or should fresh be used for optimal results?
Yes, in my opinion, it is. Squeezing fresh small key limes is tedious and doesn't make an impact on this cake. You can squeeze regular fresh limes, also known as Persian limes, or use bottled key lime juice.
Does this Key Lime Cheesecake have to be baked in a water bath?
Yes and No. The water bath assures that the cheesecake will stay moist and creamy. It also helps to eliminate cracks.
Can whipped cream cheese be used instead of regular cream cheese in this recipe?
No. Whipped cream cheese and the block don't equal the same weight and whipped cream cheese isn't made for the oven.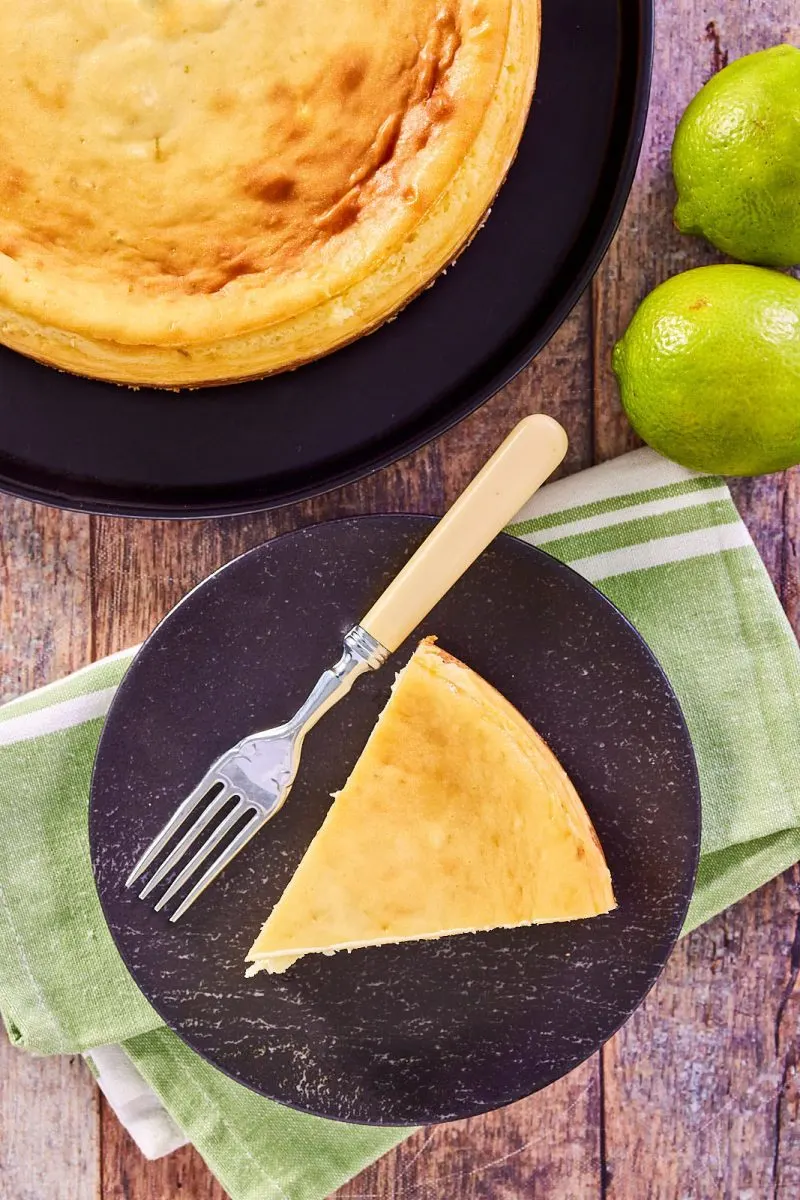 How To Store Key Lime Cheesecake Recipe
Best way to store Key Lime Cheesecake
You can keep it in the springform pan in the refrigerator covered lightly with waxed paper. Don't wrap tightly with plastic wrap. The condensation will make the cheesecake mushy. Remove the pan and put the cheesecake on a serving platter. Cover any unused cheesecake in the refrigerator for 3 to 5 days.
Can I freeze Key Lime Pie Cheesecake?
Yes. You can freeze this cheesecake whole or in slices. Thaw it in the refrigerator or in your lunchbox for a fun midday treat. The cheesecake can be eaten partially frozen for an icy cold treat in the summer.
Can this Recipe for Key Lime Cheesecake be made ahead of time?
Yes! I actually prefer to make it a day or two ahead of time and give it plenty of time to firm up in the refrigerator.
Keep it in the entire pan and just cover it loosely so the top doesn't dry out. Too tightly and you'll create condensation which will make your cheese cake soggy. Remove it from the pan shortly before serving it.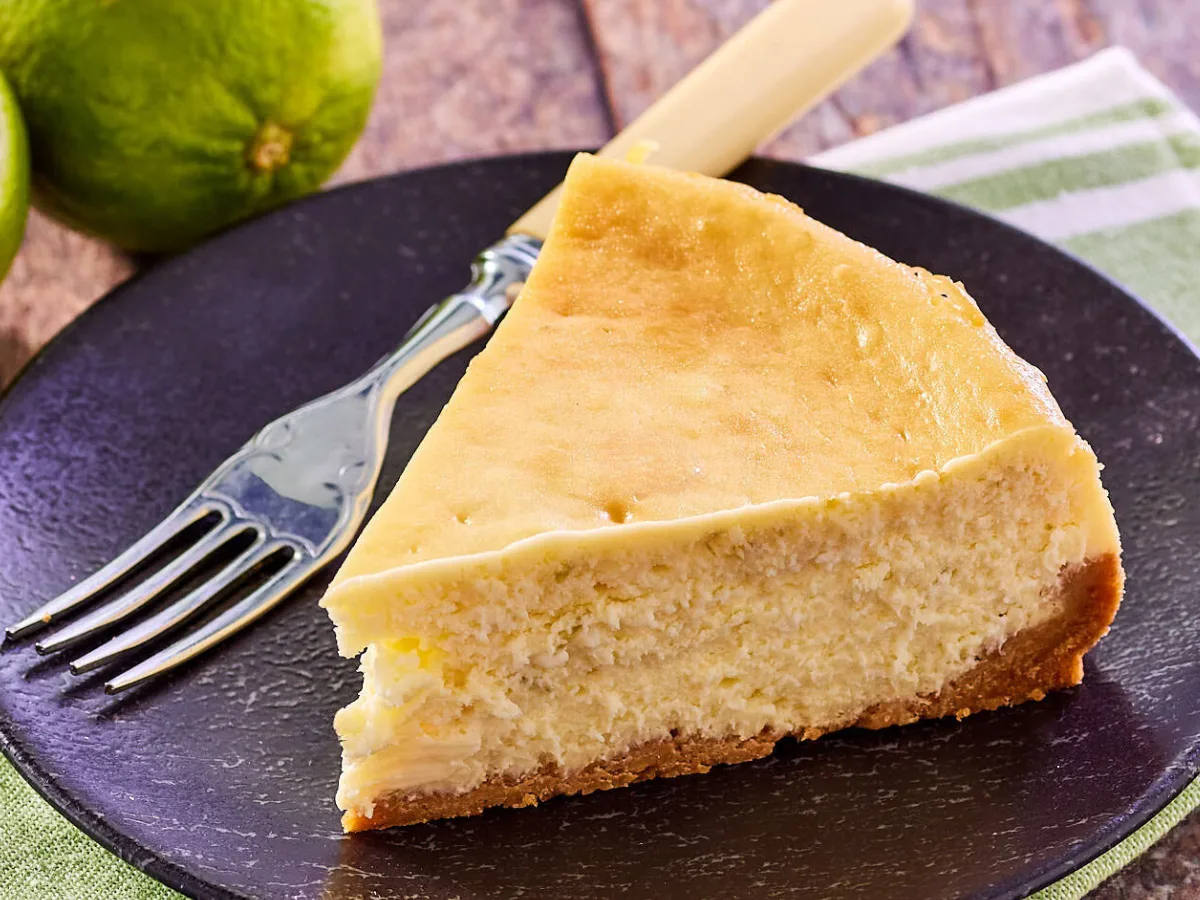 Tips for the Perfect Key Lime Cheesecake Recipe
How do I create an evenly mixed and creamy cheesecake batter with key limes?
Don't over mix and finish mixing by folding the ingredients together.
Aggressively mixing will deflate the ingredients.
A warm water bath is created by putting a pan of water on the lowest rack in your oven. It will keep the filling creamy but will not make a soggy crust.
Wrap the bottom of the springform pan in foil to ensure no water seeps in.
Bake on a baking sheet makes it easier to get in and out of the oven. Aggressively handling the pan can deflate or cause it to crack.
Use room temperature ingredients for the best results. This will prevent over-mixing.
Do not open the oven while the cheesecake bakes, as it will release all of the steam.
Let the keylime cheesecake cool slowly in the oven after it's been turned off and crack the door open slightly. This helps to prevent cracking by allowing the cheesecake to cool slowly and gently. I jar the door open by putting the handle of a wooden spoon in the opening.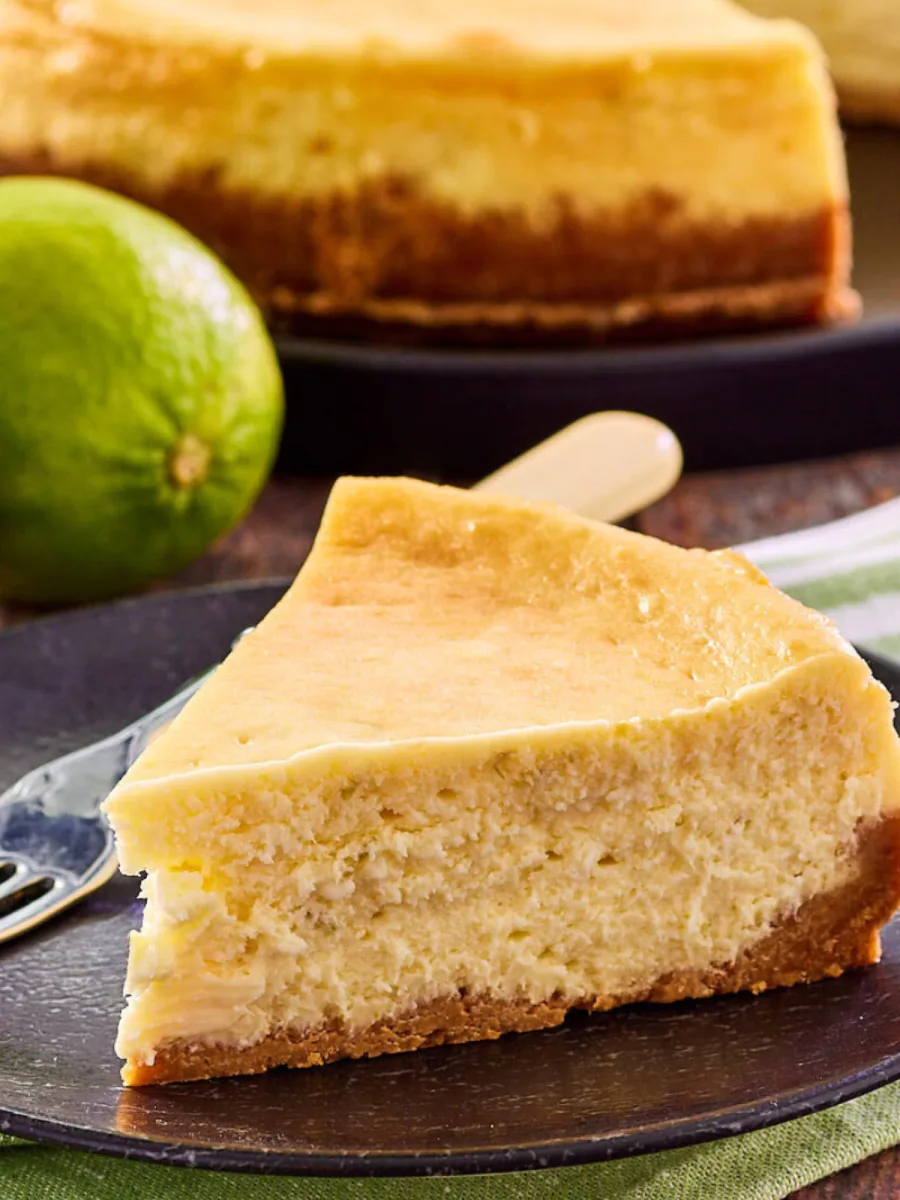 If you enjoyed this cheesecake recipe check these out!
If you tried this delicious recipe, don't forget to rate it and leave me a comment telling me what you think. I love hearing from you!
Pin this amazing recipe!