This Citrus Carrot Cookies recipe is slightly sweet, citrusy bright and a little bit like sunshine. These cookies are soft and tender. Carrot Cookies are perfect for dessert or a snack.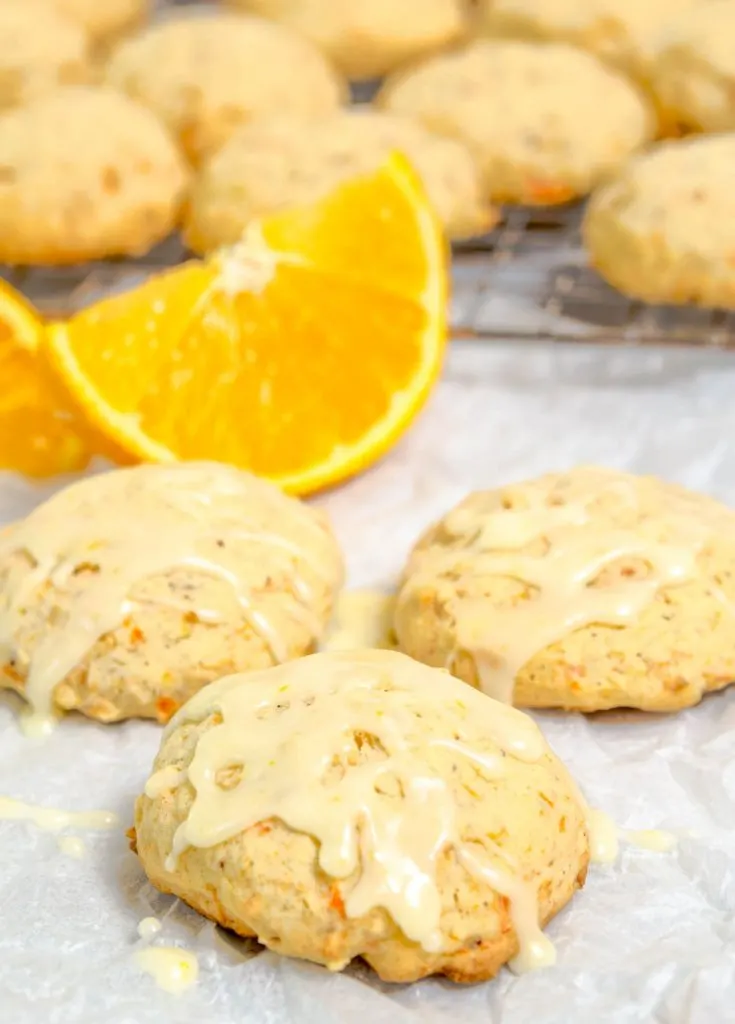 Oh, heavens it's hot here. Actual temperatures are in the high 90's with the heat index well over 100 degrees. And, "it's not a dry heat". Sorry I couldn't resist, that saying is kind of funny because hot is hot. The last thing that I wanted to do is turn on my oven, but I've been going through baking withdrawal. So, the other day I got up uber early and mixed up this Citrus Carrot Cookies recipe.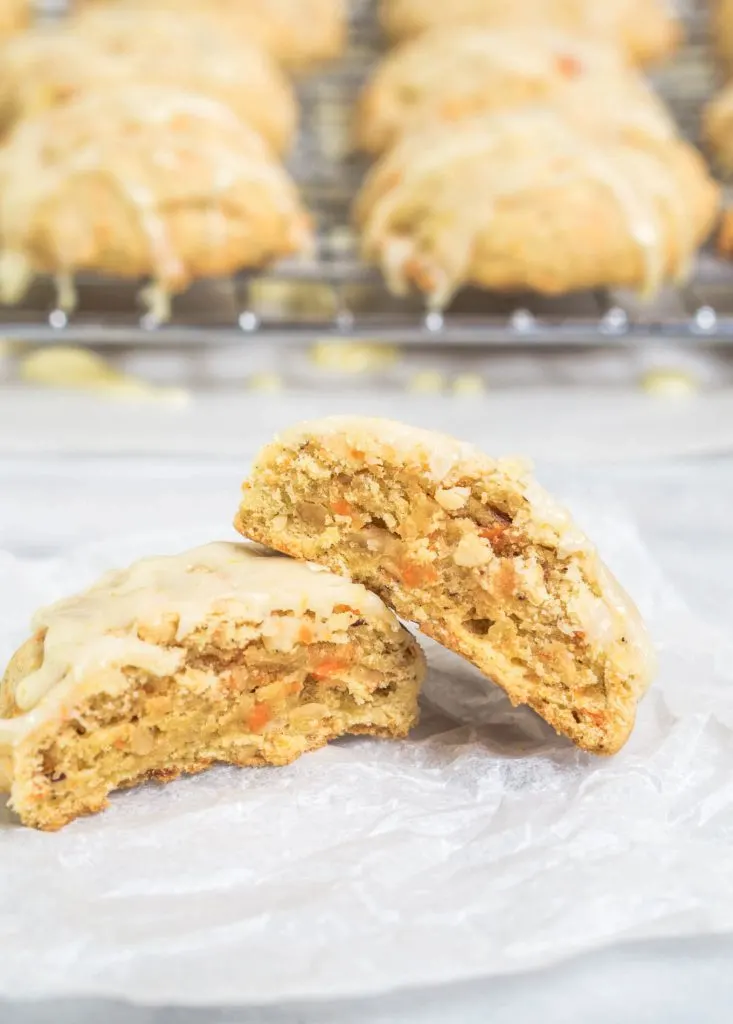 When I was trying to decide what to bake, I came across this recipe for carrot cookies in my family recipe box. I had everything that I needed and hey, carrots are healthy right? The recipe was very basic, and I really wanted to do a recipe makeover.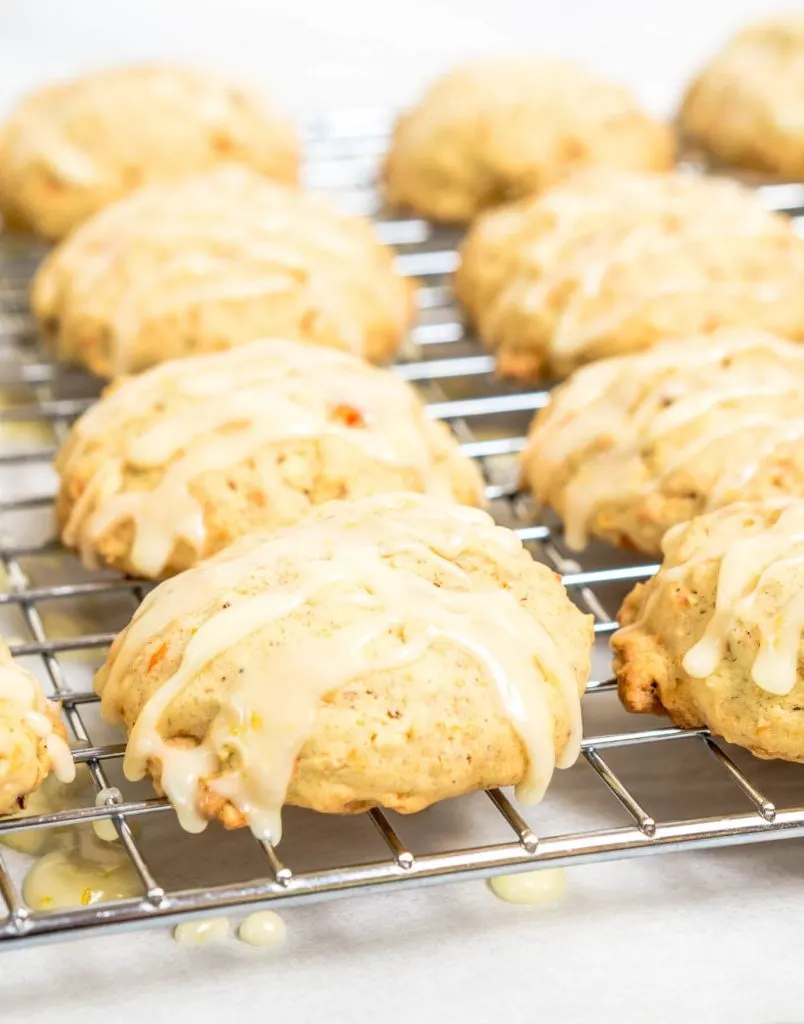 You guys, this cookie is just delicious. They taste fresh and crisp and a little bit like sunshine. This isn't a big cookie, and it's not overly sweet. The light citrus drizzle adds a welcome bright sweetness to this cookie.
If you enjoyed this recipe here are a few more that you may like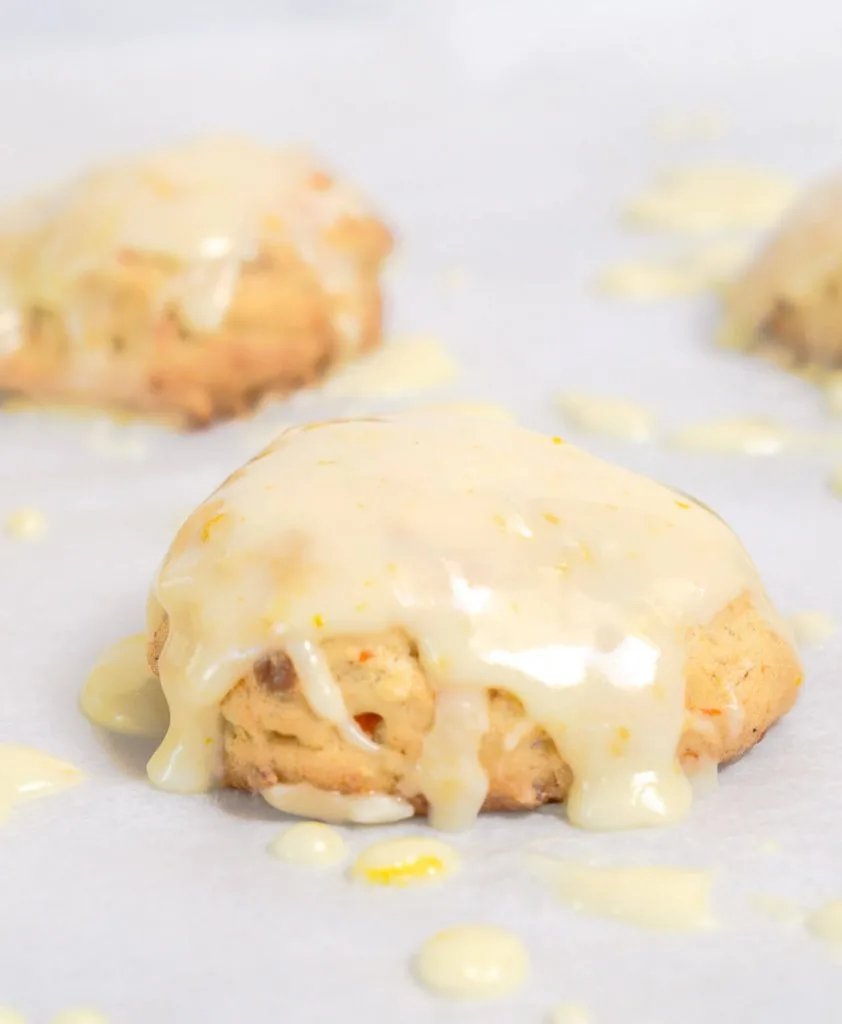 I had some glaze leftover, so decided to dip a few. These turned out to be John, Mr. Sweet tooth's favorite!
Let's keep in touch! You can find me on Pinterest, Instagram, Facebook, Twitter, and The Mix! Better yet, enter your email address in the box below and never miss a recipe!