With only five ingredients, this homemade shortbread cookies recipe comes together incredibly fast and results in the perfect crunchy, buttery cookie bite.
Fill a platter for a coffee bar, make a batch for your next afternoon tea, or just have them in the cookie jar for a fun snack after school. However you use this staple cookie recipe, you will be creating memories for your family.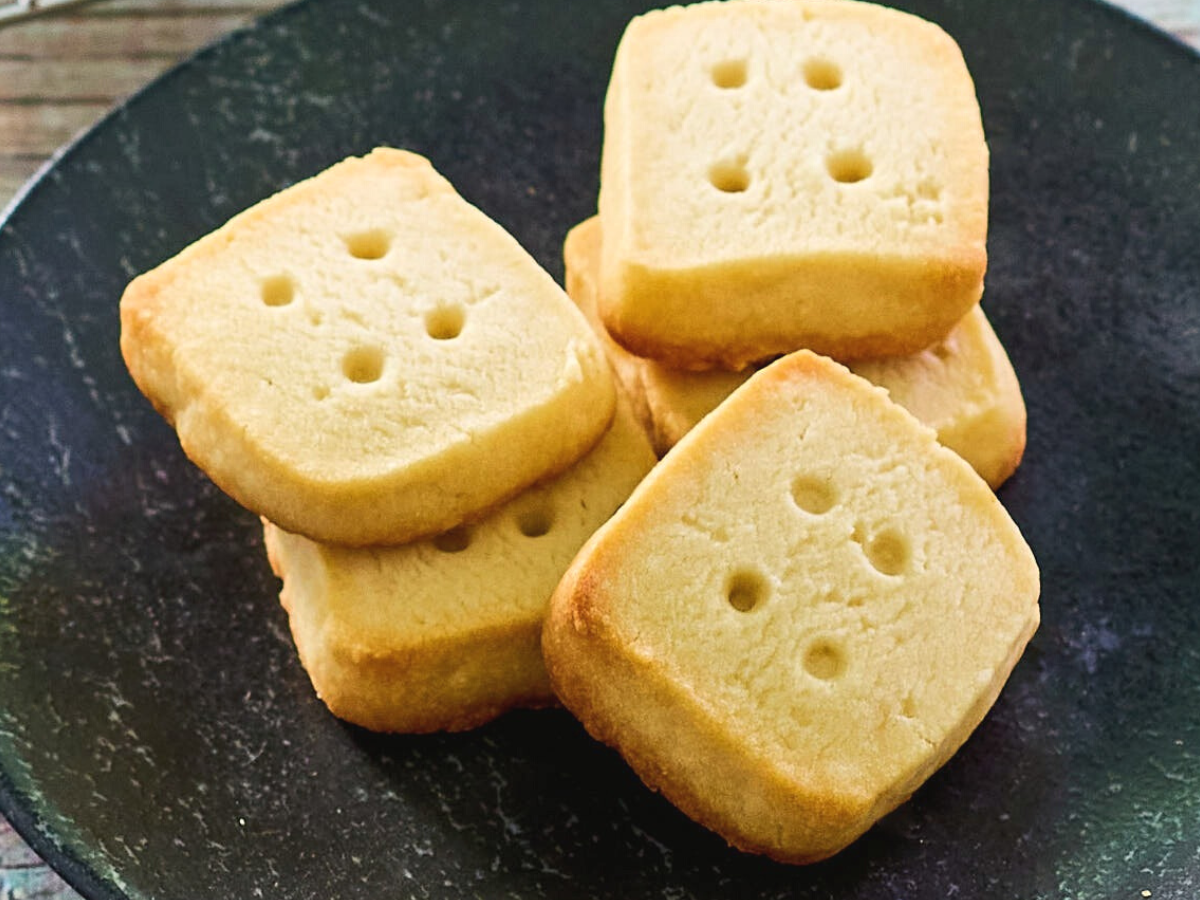 This is a buttery cookie that has a tender texture and slightly crisp. You'll love how this particular shortbread cookies recipe practically melts in your mouth when you bite into it.
Why You'll Love This Shortbread Cookies Recipe
Only 5 ingredients. One of the best things about this cookie recipe is that you will almost always have everything you need in your kitchen pantry because it uses five common ingredients to make something special.
Perfect for holiday platters or gifting. These cookies are not delicate, sticky, messy, or likely to get stale fast so they make the perfect cookie to fill a gift box for neighbors or friends.
A special treat in the kids lunchbox. Give your kids something to dip in their milk or add a little dipping cup of Nutella to lunch.
Make ahead and freeze. If you are someone who likes to be prepared, make up several batches of these cookies for the freezer. Pull out a plateful when you find out about unexpected guests or need a quick last minute snack.
You can make these any shape. Let the kiddos help for a fun family activity. Come up with your family's own unique and special shape for shortbread cookies. No need to stick with tradition. Make your own new one!
Ingredients For Your Shortbread Cookies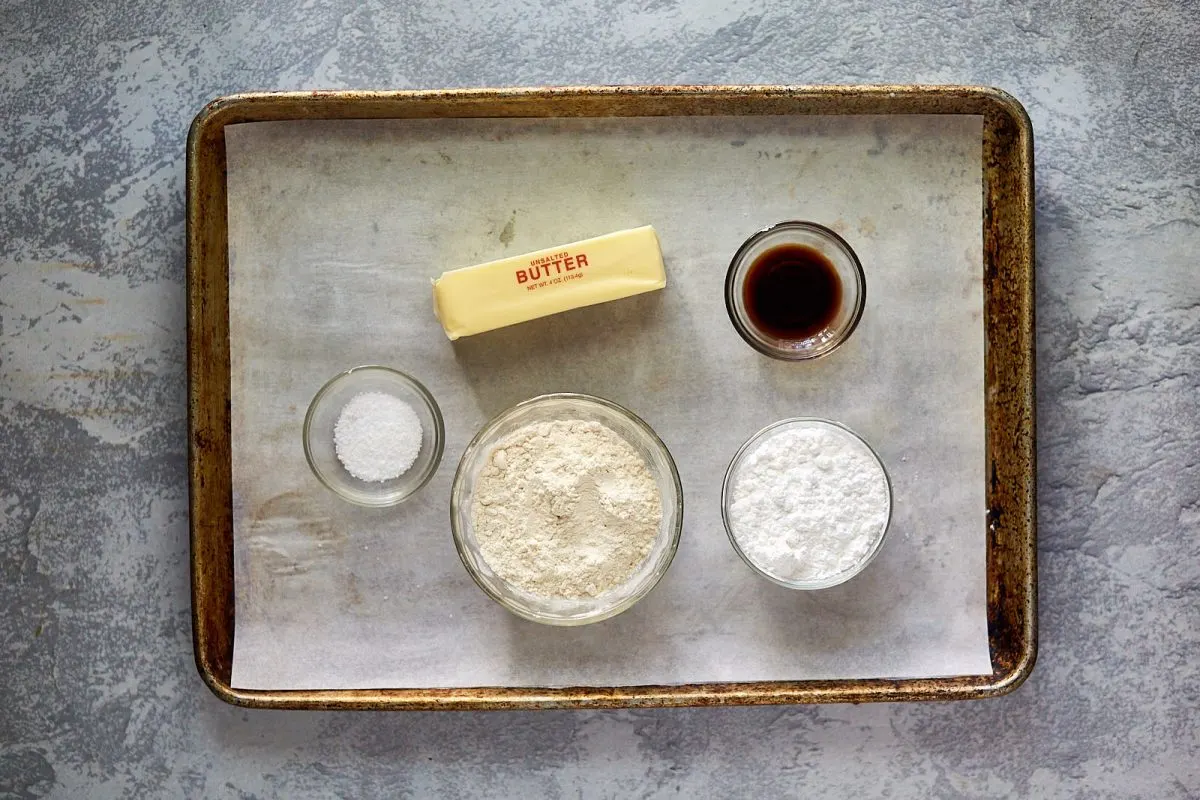 Butter. Real butter. The flavor of this cookie comes from this one ingredient, so substitutions really do not work.
Powdered Sugar. Confectioners' sugar gives these cookies their sweetness and crunch.
Vanilla Extract. Use the real deal for the best results. With only five ingredients the flavor and freshness of each ingredient matter.
All-Purpose Flour. Did you know that flour can expire? Stale flour does not make good cookies.
Salt. Needed to create chemistry for this recipe. Do not eliminate.
Tools You'll Need For Shortbread Cookies
Hostess At Heart participates in affiliate programs. As an Amazon Associate, I earn a commission from qualifying purchases. Please refer to my disclosure page for more information about these affiliate programs.
Please note, that the printable recipe card has ingredient quantities, complete instructions, and nutritional information. The following is a quick overview of the recipe.
How To Make Shortbread Cookies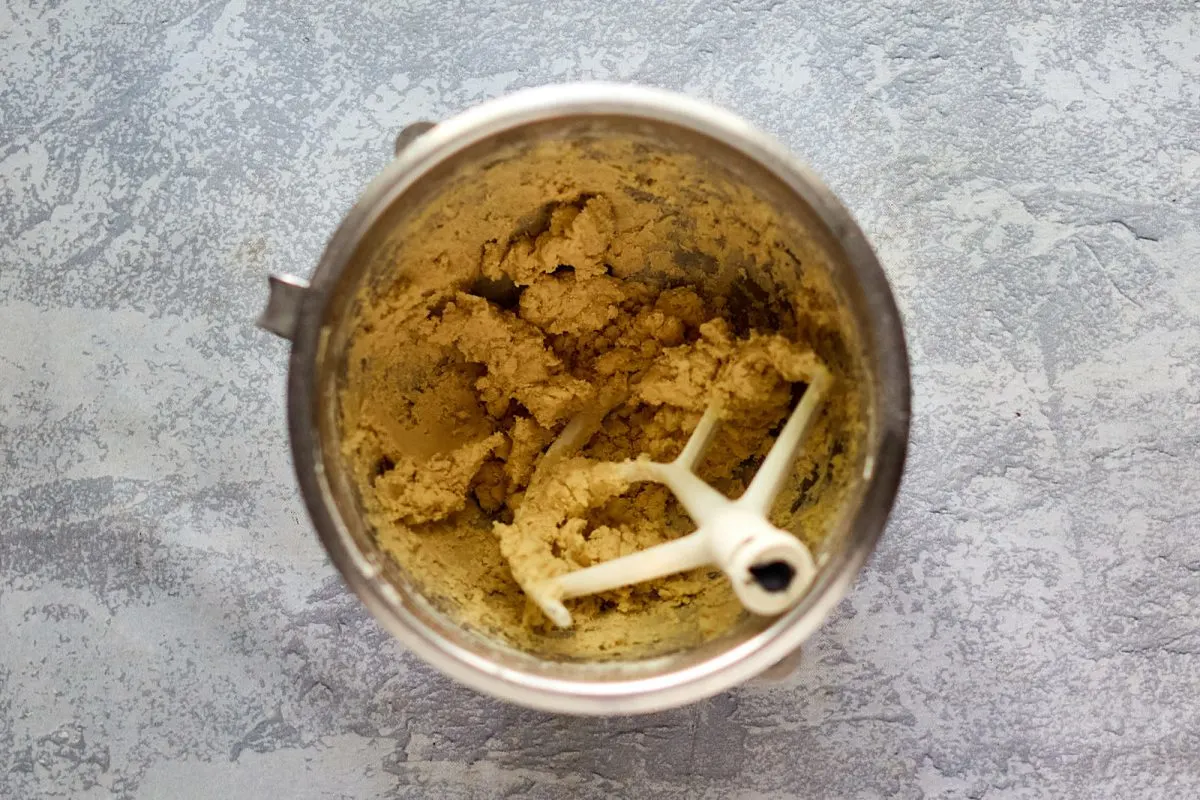 Step 1: Cream the butter and sugar.
Use a stand mixer and beat these two ingredients together until they are creamy.
Step 2: Add sugar.
Add the powdered sugar and salt and mix until combined.
Step 3: Add flour.
Scrape the bowl down and add flour while beating on low. Scrape the bowl once more and mix until combined.
Step 4: Refrigerate.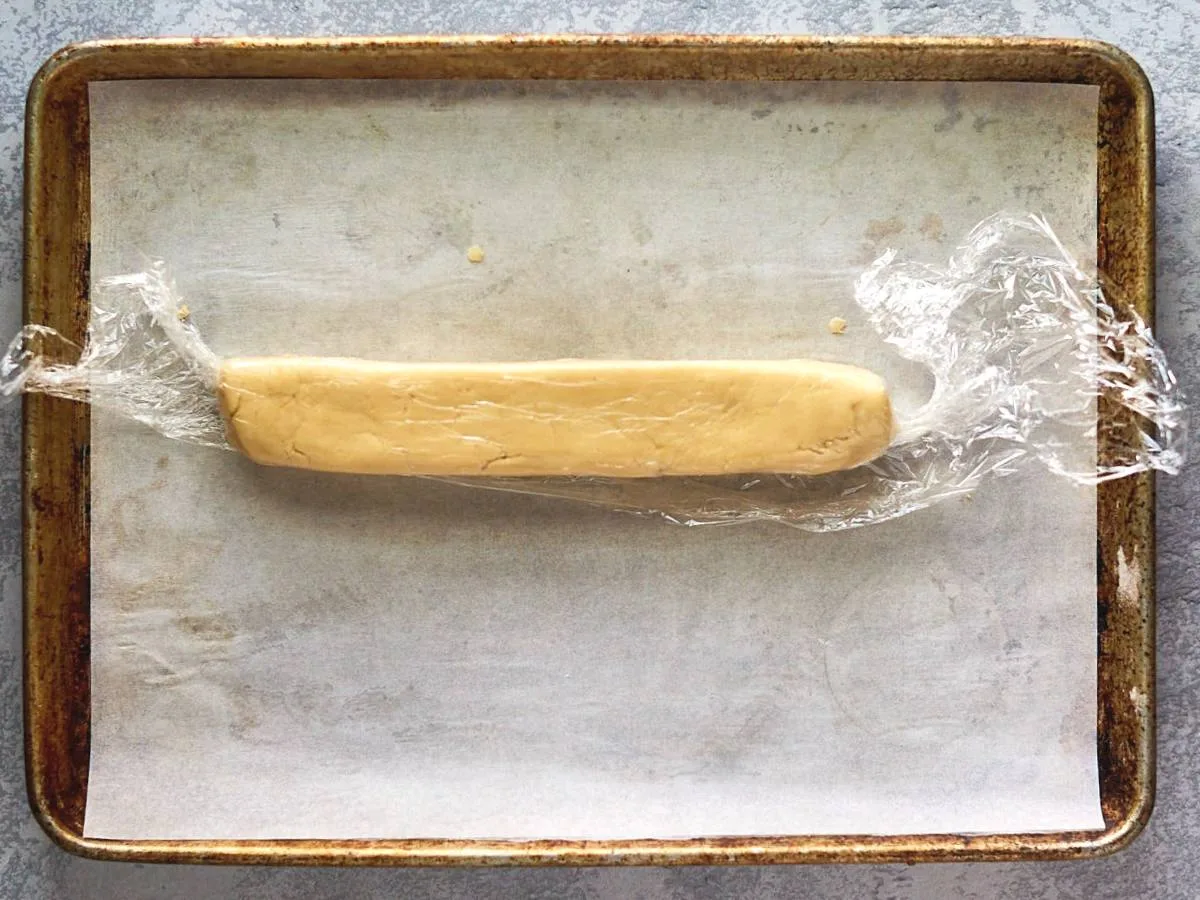 Shape the dough into a rectangular log, wrap it in plastic, and chill until firm. At least an hour. When you are almost ready to take out the dough, preheat the oven.
Step 5: Cut and poke the shortbread cookies.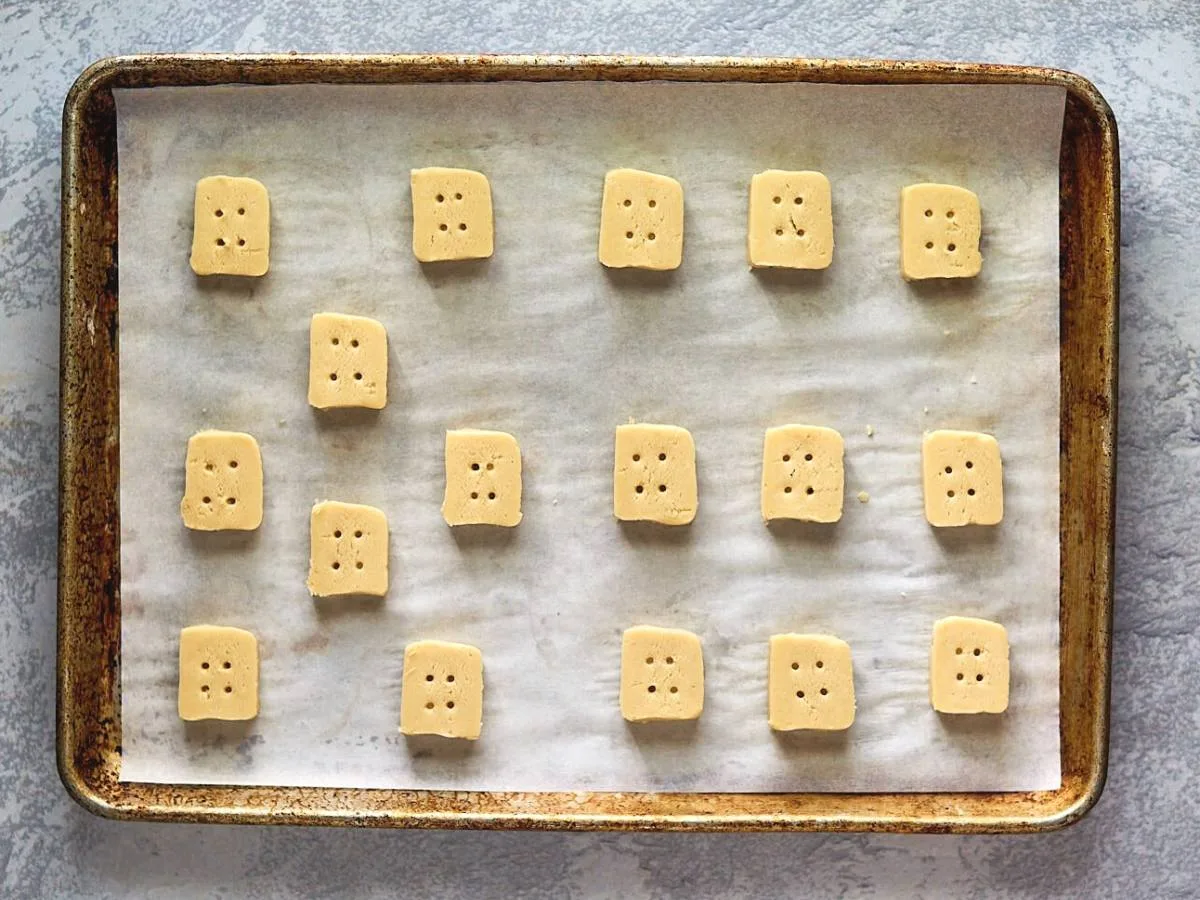 Use a sharp knife to cut ½ inch thick slices and space at least an inch apart onto a prepared baking sheet. Use a fork or skewer to indent a pattern onto the top. This is a traditional button pattern.
Step 6: Bake and cool.
Bake for about 10 minutes rotating the baking sheet in the oven halfway through.
Popular Variations & Additions
Add crushed nuts. Pecans or walnuts would be my choice.
Dust the tops with white sugar for a delicate crunch. Use colored sugar or sprinkles for Christmas.
Replace the vanilla extract with 1⁄2 tsp of lemon, orange, or peppermint extract.
Add 1 tsp cinnamon to the dough.
Dip half of the cookie in melted chocolate or white chocolate and then add sprinkles if you like sprinkles. This results in a cute cookie with added sweetness.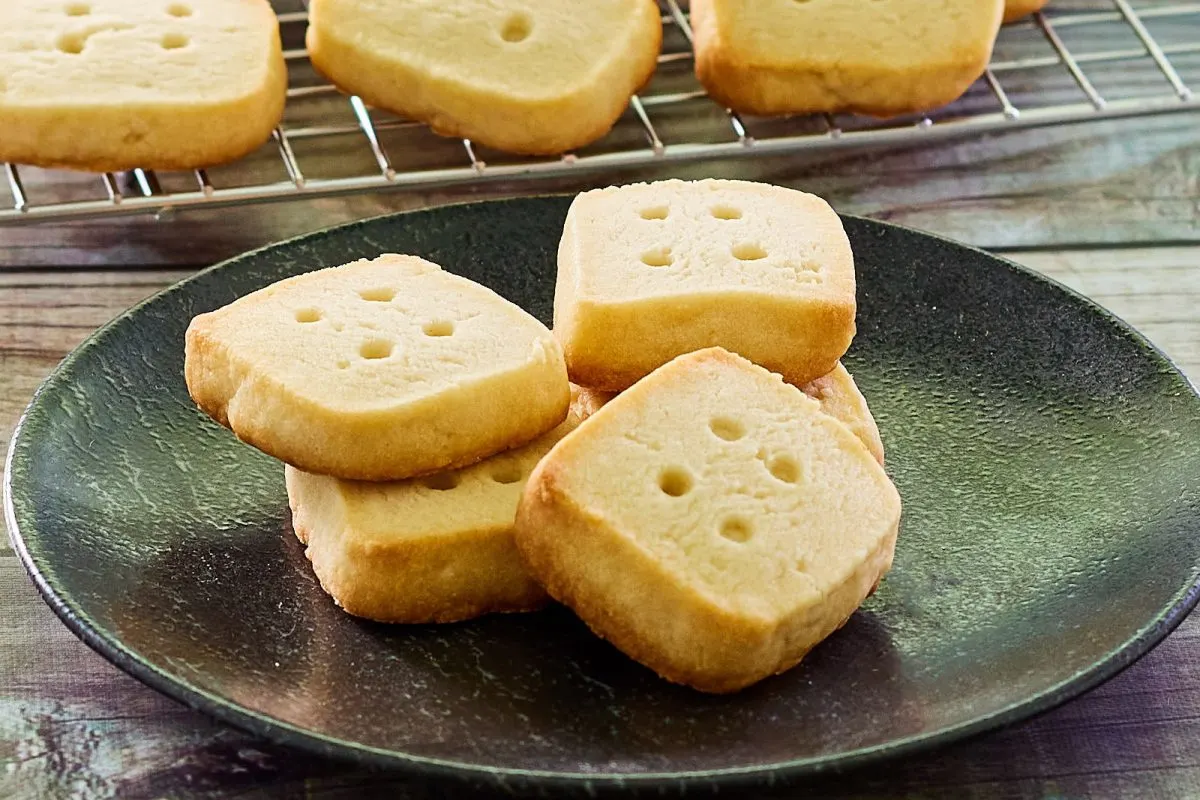 How To Store Shortbread Cookies
Best Way To Store Leftover Short Bread Cookies
You really don't have to do anything special to store leftover shortbread cookies. I recommend keeping them on a plate with plastic wrap over them, or putting them in an airtight container. Keep them at room temperature for up to five days.
How Long Will Shortbread Cookies Last In the Fridge?
You can keep them in the refrigerator for up to seven days. However, they may absorb flavors and become bitter. It would be better to freeze the cookies and thaw them when you need them.
Can I Freeze Christmas Shortbread Cookies
Yes! In fact, shortbread cookies freeze really well in an airtight container and will last for up to three months this way.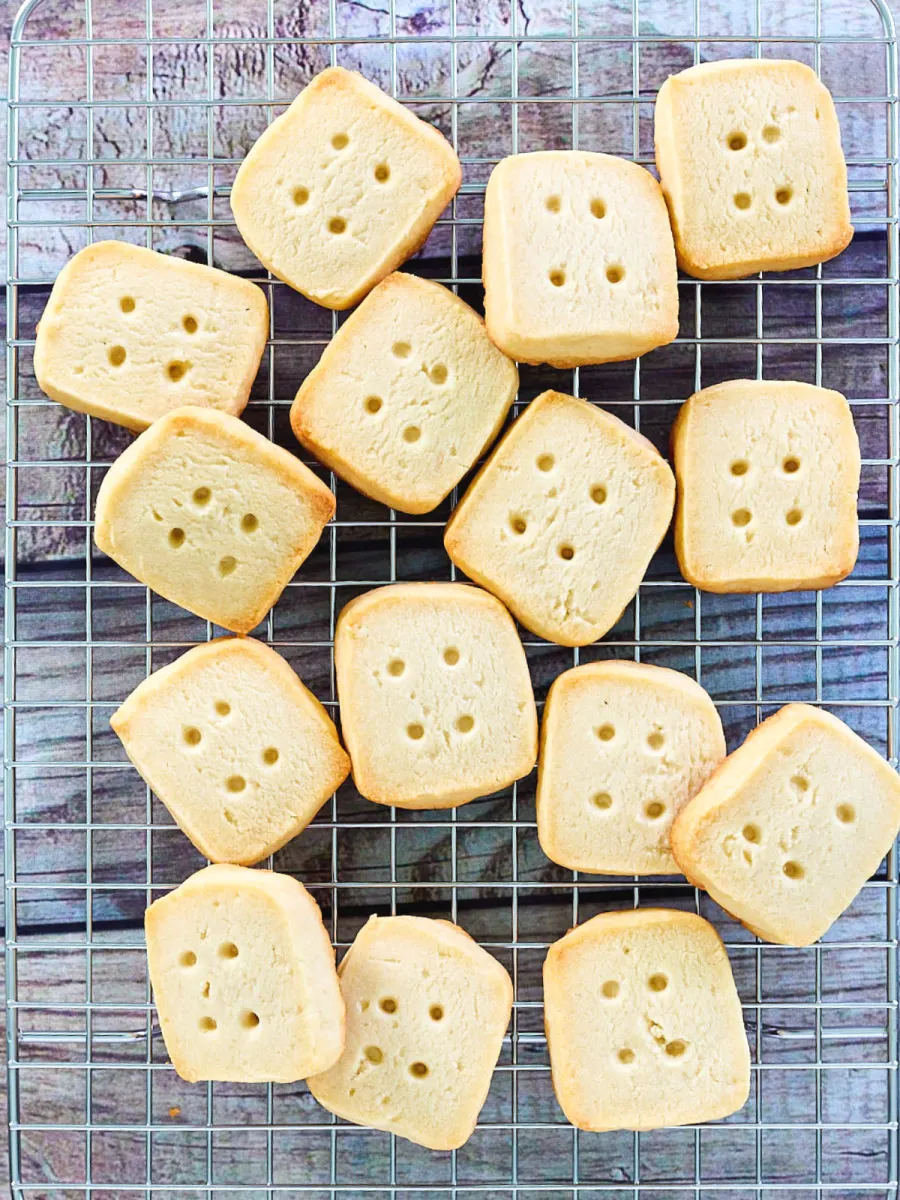 Recipe for Shortbread Cookies FAQ
Is this a traditional shortbread recipe?
No, traditional shortbread cookies have two parts butter to 1 part sugar. I took liberty with this recipe by bumping up the butter a little bit.
Are shortbread cookies and sugar cookies the same thing?
No, they're not. Sugar Cookies usually contain eggs in the recipe making them a little sweeter and softer. Shortbread cookies are a little crispier and buttery.
Why do shortbread cookies have holes?
This thick, dense cookie dough will not cook evenly or cook all the way through unless you put holes in the cookies. Otherwise, you will end up with cookies that are dry and crumbly in some areas and undercooked and doughy in other sections.
How do you know when shortbread is done?
They will ever-so-slightly turn golden on the edges and as soon as that happens you need to pull them from the oven. These cookies are very easy to overbake because they do not darken like a traditional cookie with eggs.

Once you pull them from the oven, leave them on the baking sheet until they set and hold their shape.
Tips for the perfect Shortbread Cookies Recipe
Cream the butter until it's light and fluffy, 3 to 5 minutes. This will help create a tender cookie. If the butter becomes gritty or greasy you've overdone it and need to start over.
Chill the dough in the shape that you want to slice the cookies in. Then you only have to slice and bake.
Thoroughly chilled dough will help make clean slices. If the dough becomes difficult to slice, you can warm up the knife and then dry it off before your next slice. You can also try dusting it with a little powdered sugar.
If your cookie wants to crack when you slice it, let it warm just a touch and try again.
Leaving the cookies on the warm baking sheet too long can dry these
cookies out.
These shortbread cookies can be cut in any shape you desire. The number of cookies that this recipe makes depends on how big you cut them out.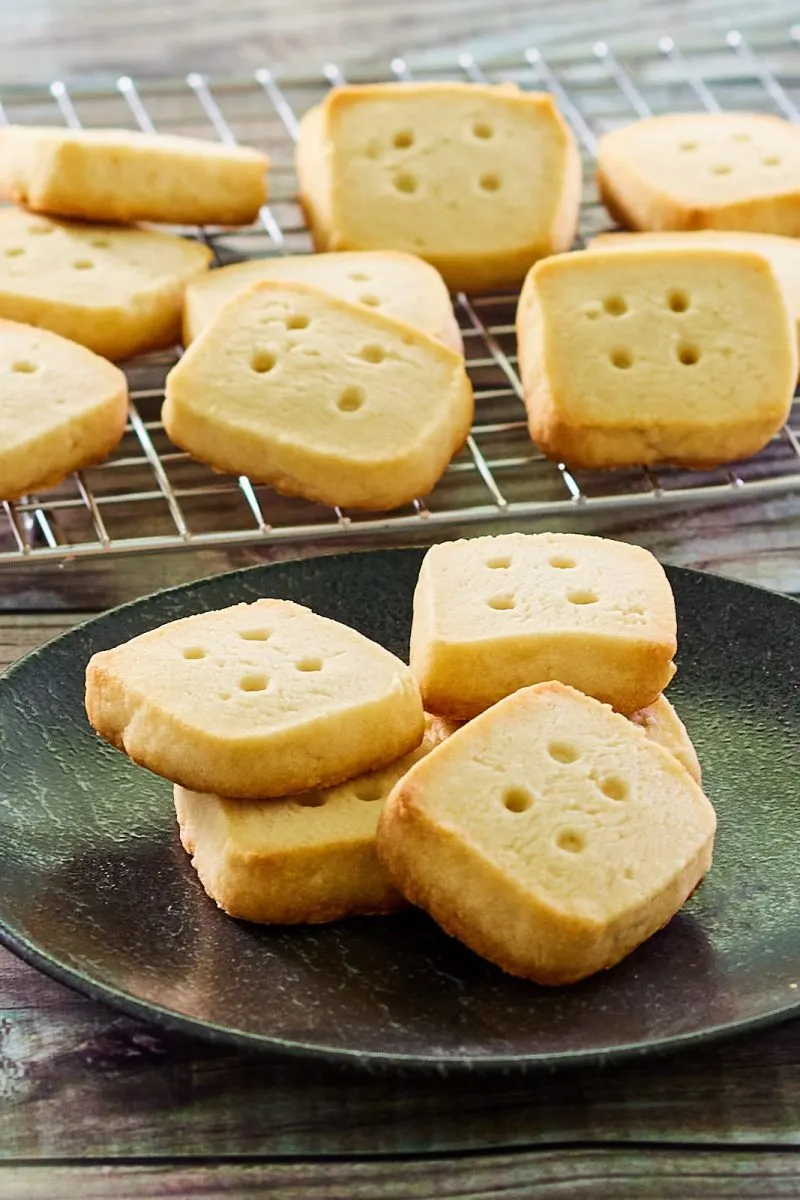 What to Pair with your Short Bread Cookies
Homemade shortbread cookies are fantastic on their own, unlike their dry and crumbly store-bought counterparts. However, our delicious buttery shortbread cookies are also fabulous for dipping and pairing. Here are a few things you can have with your short bread cookies that will make your day.
Coffee. Try them with a Pumpkin Spice Latte or cold brew!
Hot Tea.
Hot Chocolate.
Chocolate Milk.
Strawberry Milk.
Espresso.
Frosting. Yes, you can dip shortbread cookies in leftover frosting. Try different flavors like peppermint frosting, lemon frosting, or cream cheese frosting.
Melted Chocolate.
Sweet Dip. Yogurt dip or any sweet dessert dip.
Don't Forget To Come Back And Let Me Know How Your Shortbread Cookies Turned Out!
This shortbread recipe is sweet and delicious but what's even sweeter is that this recipe was made for the Sweetest Season Cookie cookie exchange event called the Cookies for Kids' Cancer fundraiser.
Other Cookie Recipes You'll Love
Want more delicious recipes? Follow Hostess At Heart on Pinterest!