This Balsamic Chicken Sandwich combines a sweet balsamic glazed chicken breast, avocado, and tomato, all piled high on a tasty bun.
This recipe was originally posted on May 21, 2015, so it was time for an update. Photos have been replaced and detailed instructions have been updated. No changes were made to the recipe.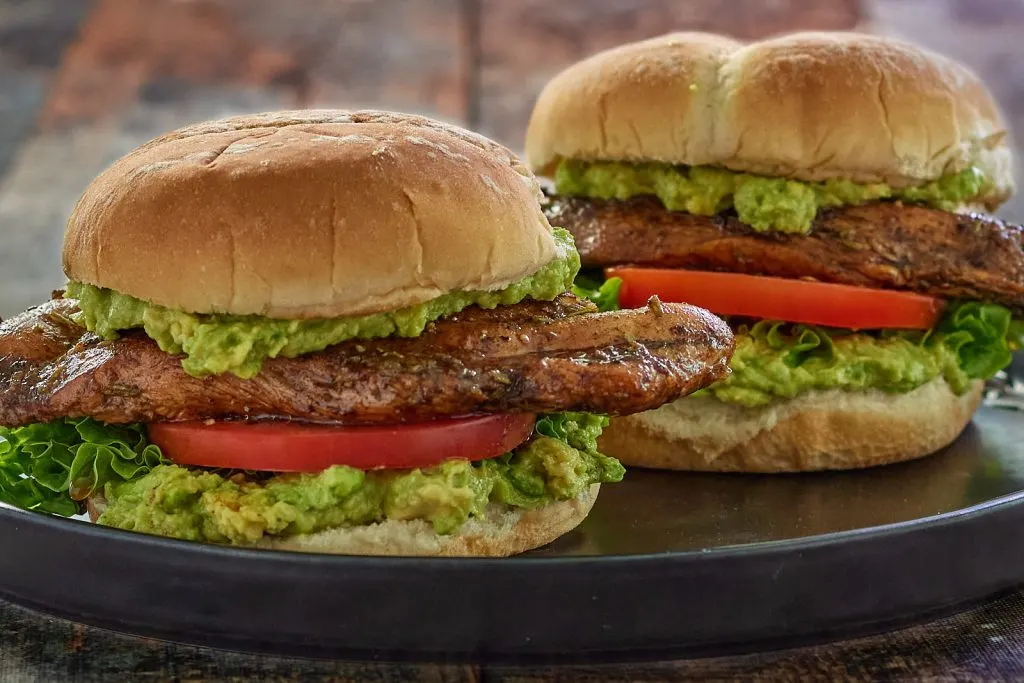 Grilled Balsamic chicken is amazing sliced over greens for a delicious salad for a lower carb option. Grill or bake this balsamic glazed chicken, either is simply delicious.
Why You'll Love This Balsamic Glazed Chicken
Flexible Recipe. This Balsamic Chicken sandwich can be grilled or baked with great results.
Delicious flavor. Chicken seems to be the meat we all repeat often, so a refreshing change of pace with great flavor is much needed. This balsamic glazed chicken is perfect for summer on the grill!
Easy baked or grilled. No matter how you prepare the chicken, it is easy to cook and tasty to eat.
Equipment Needed to Make The Balsamic Chicken Recipe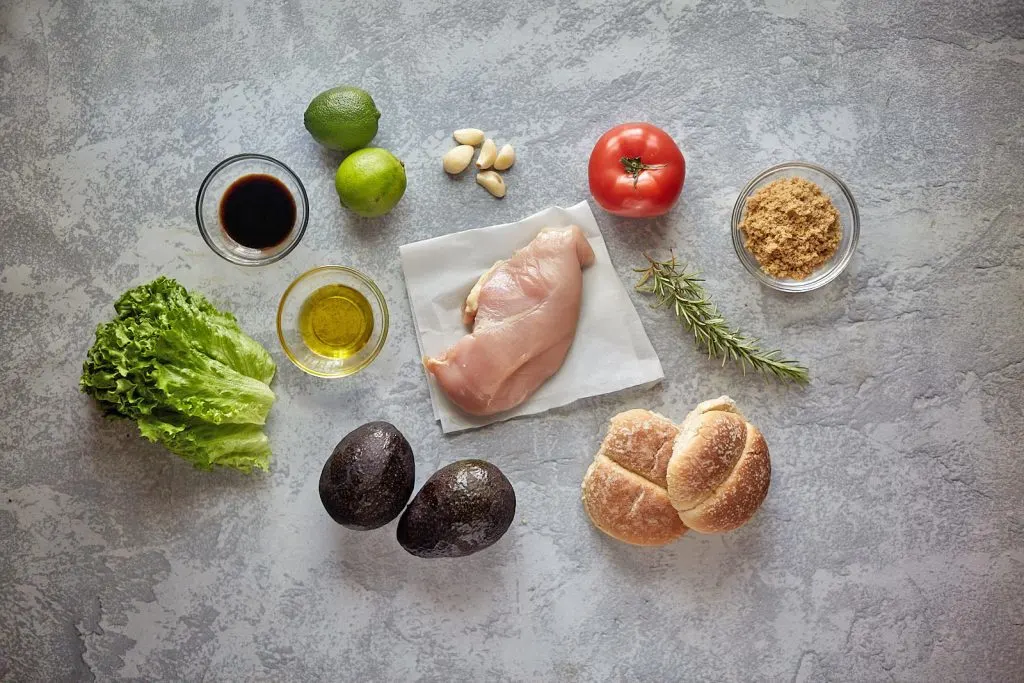 Ingredients for the Balsamic Chicken Sandwich Recipe
Boneless Skinless Chicken Breasts. I used a chicken breast but balsamic chicken thighs would also be delicious.
Balsamic Vinegar. A good quality does make a difference. This is what gives this sandwich it's classic flavor.
Garlic Cloves. I like to keep a head or two of garlic in my kitchen. We love garlic!
Rosemary. Make sure your spice is not expired.
Olive Oil. A flavored oil for cooking.
Brown Sugar. Light or dark brown will both work.
Salt and Pepper. To taste for seasoning.
Buns. Use either brioche buns or pretzel buns. Both would be perfect.
Lettuce. Any kind of lettuce will work. Green Leaf lettuce is pictured. You could also use arugula.
Tomatoes. Sliced tomatoes from a farmer's market make all the difference.
Avocados. Make sure to buy ripe avocados or buy them ahead of time so they have time to ripen.
Lime Juice. You can use bottled juice or freshly squeezed for this recipe.
Please note, that the printable recipe card has ingredient quantities, complete instructions, and nutritional information. The following is a quick overview of the recipe.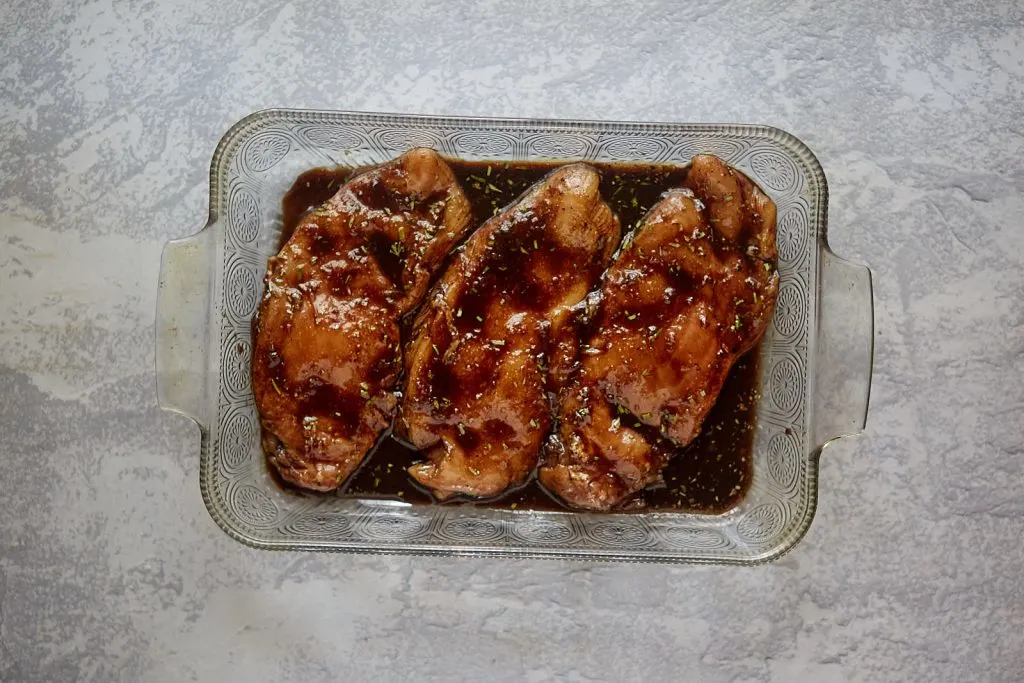 How to Make a Balsamic Chicken Sandwich
Step One: Prepare your pan.
Spray a baking dish with non-stick cooking spray.
Step Two: Pound your chicken.
You want it 1/2″ or less in thickness.
Step Three: Combine the Balsamic chicken marinade ingredients.
Pour over chicken. Marinate for at least one hour.
Step Four: Bake or grill the Chicken.
Step Five: Prepare Toppings and Serve.
What To Serve or Pair with Your Balsamic Grilled Chicken
This gorgeous chicken sandwich will pair well with French fries, sweet potato fries, asparagus, or a simple salad. Try one of these recipes: Easy Twice Baked Potatoes, Grilled Sweet Potatoes In Foil, Lemon Orzo Asparagus Salad with Feta Recipe, or Fresh Baby Spinach Salad Recipe.
Substitutions and Additions
Change this recipe up and use pork chops instead.
Play around with different sandwich toppings and bread to customize your sandwich.
Add parmesan, provolone, or feta if desired.
Avocado, lettuce tomato, bacon, cheese, onion, roasted vegetables such as roasted red peppers are all great additions to this sandwich.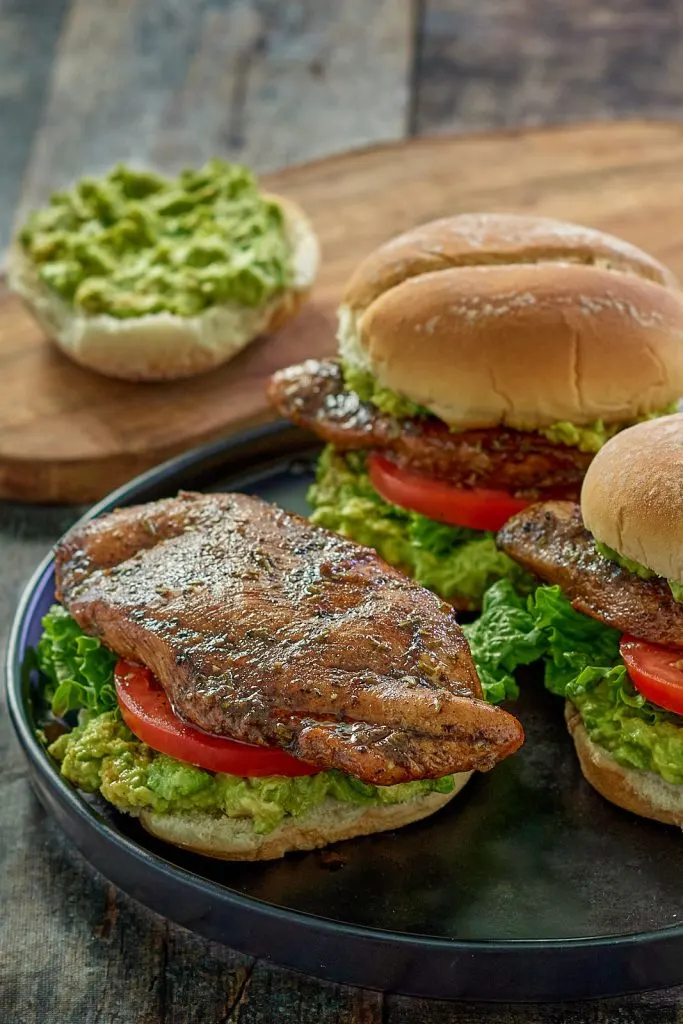 Balsamic Chicken Sandwich FAQ
What Kind of Bun Works Best for a Balsamic Chicken Sandwich?
You can use either a Brioche Bun or a Pretzel Bun.
What goes on a balsamic grilled chicken sandwich?
Avocado, lettuce tomato, bacon, cheese, onion, roasted vegetables such as roasted red peppers.
How To Reheat & Store a Balsamic Chicken Sandwich
Best Way To Store Balsamic Glazed Chicken
Make only the sandwiches you need, and store the remaining chicken breasts in an airtight container in the refrigerator to use for sandwiches within two days.
How Long Will Balsamic Grilled Chicken Last In the Fridge?
Two days.
Can I Freeze/Thaw Chicken Balsamic sandwich
Yes. You can freeze the balsamic chicken in an airtight container for up to three months and thaw it to use in sandwiches as needed. Or, make another meal by slicing the chicken over a delicious salad.
How To Reheat Balsamic Chicken
Place your chicken in the microwave for thirty to sixty seconds. Repeat until heated through to 165ºF.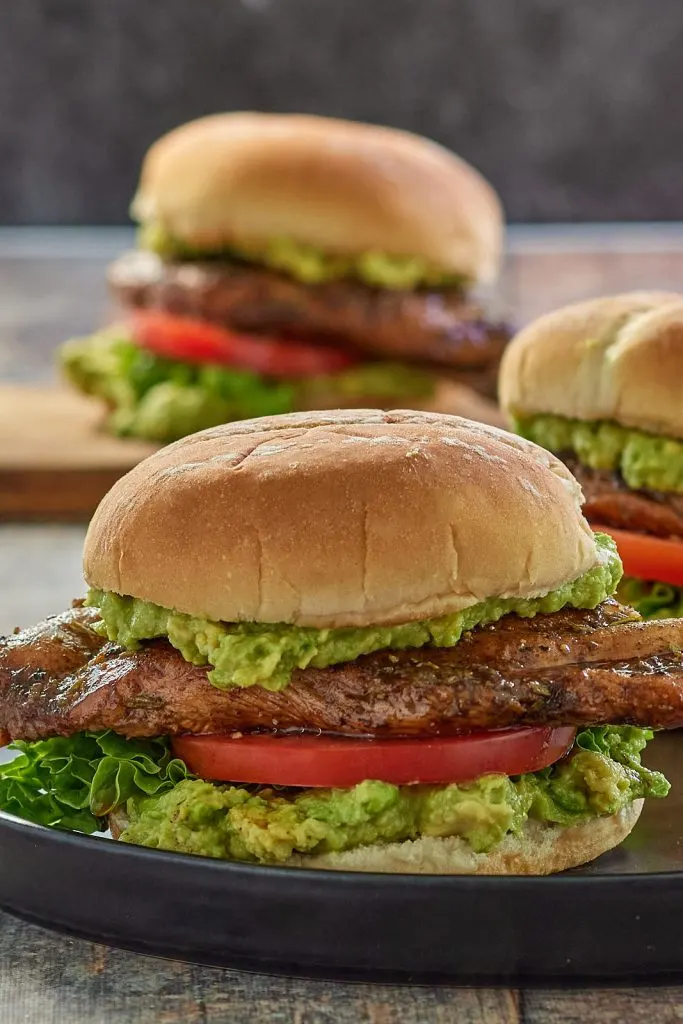 Tips to Make the Perfect Balsamic Chicken
I mash the avocado because the other ingredients seem to slide off of sliced avocados.
If you don't want to heat up your kitchen, throw the marinated chicken breasts on the grill for roughly seven minutes per side. Your goal temperature is 165ºF.
Because this marinade contains brown sugar, watch that the chicken doesn't burn.
More Great Chicken Recipes You'll Love
Want more delicious recipes? Follow Hostess At Heart on Pinterest!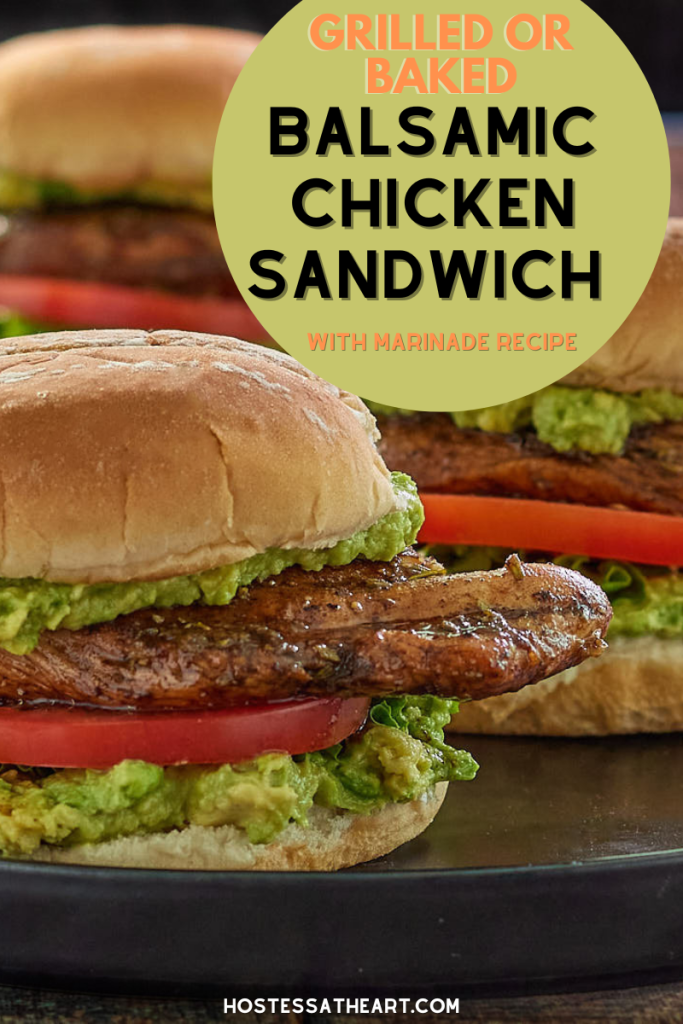 More Great Sandwich Recipes You'll Love
Be Sure to Come Back and Tell Us How Your Balsamic Chicken Sandwich Turned Out!