Everyone loves a good muffin. Here are some of our Best Muffin Recipes ready for your table. They're perfect for breakfast, with a salad for lunch or dinner with a cup of soup!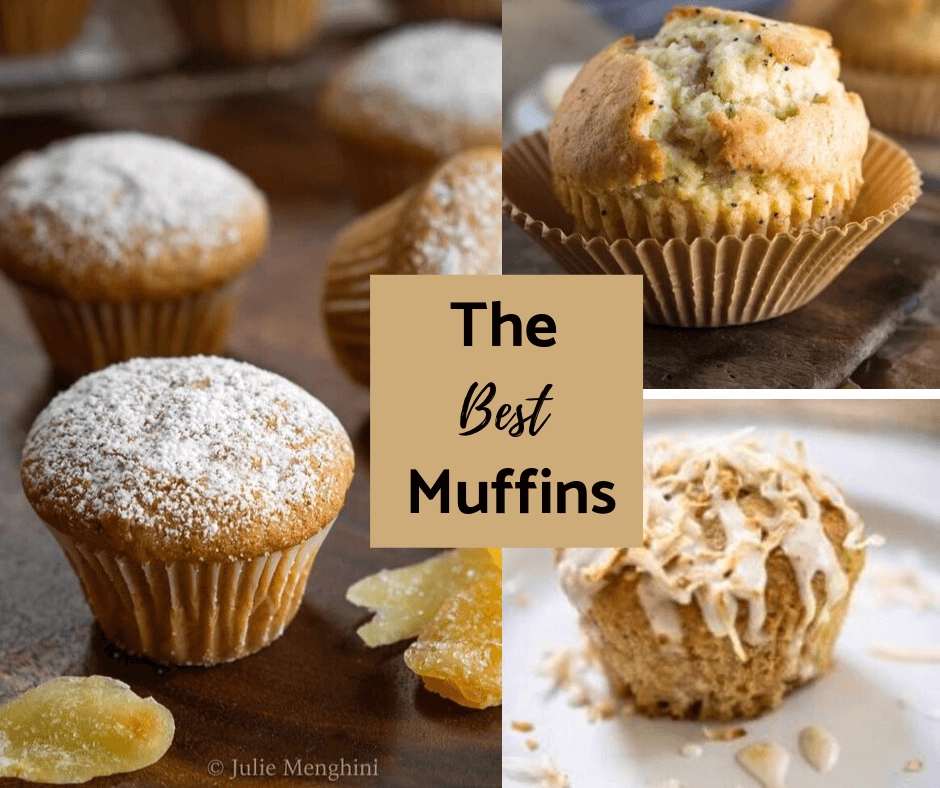 Nothing beats a good homemade muffins recipe!
I love to have a slightly sweet bakery item with something savory. That makes a good homemade muffin perfect with bacon and eggs for breakfast or alongside a bowl of soup.
What's the difference between a homemade muffin and a cupcake?
The crumb is what truly sets muffins apart from cupcakes. To establish the proper crumb, the leavening is adjusted to support the flour and other ingredients.
Leavening in muffins is baking soda and/or baking powder. Their use is determined by other other ingredients such as if we are also adding acidic ingredients such as buttermilk.
It's also measured according to how much flour is used in the recipe.
Don't sweat the science, I've done it for you with these amazing recipes!
These Homemade Muffins Recipes have something for everyone!
Whether you like your muffins very basic, whole grain, loaded with fruit or spices, I think you'll find one of these recipes that you'll love.
A few items that you need to make the perfect Homemade Muffins Recipe!
Muffin Pans – I love these 12-cup muffin pans. I believe you need at least two because most recipes make more than 12.
Cooling Racks – I love these large racks. I can get an entire batch of cookies on one and they're tough enough to hold large loaves of bread. It fits into my half-sheet pan for baking bacon too!
Scoops – Ever wonder how every cookie, meatball or muffin is the same size? Scoops! I use them a lot and own this set. I've had them for years!
Here's a few more great recipes from the friends of Hostess At Heart!
What's your favorite muffin? Give me a shout-out in the comments below. You ARE my inspiration!
Don't forget to pin these yummy muffins!